What's going to be big in the world of car dealer marketing in 2021, and how will technology, consumer behavior, and the economy impact the way you create and implement a successful automotive marketing strategy?
One way to determine the best areas to focus your marketing is to look at potential trends that are emerging and will emerge throughout the year so you can future proof your strategy and (try to) be ready for any changes this year may throw your way.
We're looking at the top 2021 automotive marketing strategies you need to know to create a marketing plan that keeps buyers coming in all year.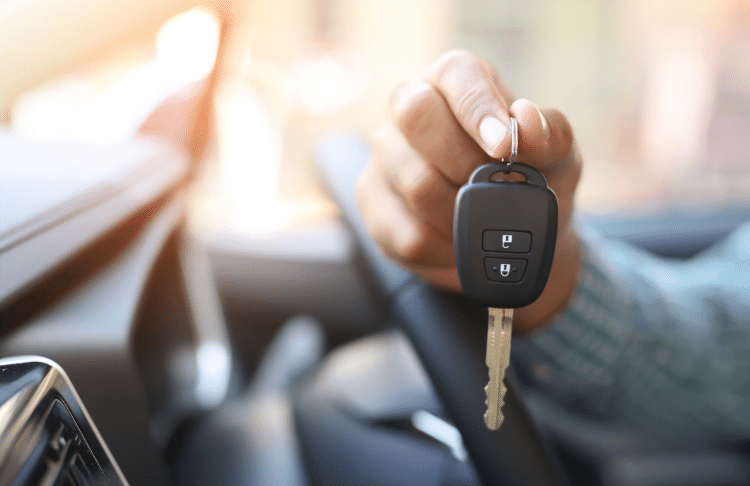 1. The Online Customer Experience Is Priority #1
We saw this become a huge focus in 2020 as dealerships across the country were forced to shut down and then pivot their business mostly online to deliver a virtual car buying process. And, the truth is that consumer behavior was shifting this way pre-COVID with more customers becoming more comfortable with the thought of a fully online car buying experience.
In 2021, your car dealer marketing strategy needs to make the online experience you're delivering to customers top-notch from discovery to sale.
We can anticipate that many car buyers are going to be completing their purchases online and will be looking for dealerships that offer compelling video and interactive views of available cars, real-time updated inventory, and vehicle delivery.
Many dealerships are also offering 7-day satisfaction guarantees – a marked shift from the old "you can't return it once it's off the lot" mindset of pre-2020.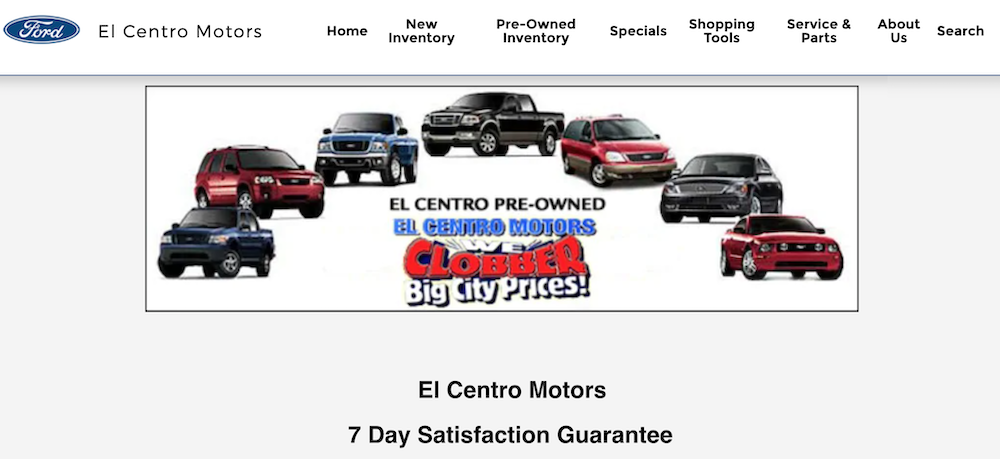 This means that your auto marketing strategy needs to highlight the ways you're supplementing the customer experience as well as find new and innovative ways to continue improving and building on that online experience.
2. Safety Protocols Are Priority #1B
We can't quite put this at priority #2 because it's essentially tied into the customer experience, but communicating the ways your dealership is committed to safety is going to continue to be important as part of your 2021 automotive marketing strategy.
While the vaccine has started rolling out, it's unlikely we'll be returning to "pre-COVID life" until much later this year – or potentially into 2022 (don't shoot the messenger!). So, consumers are going to continue caring about how your dealership is committed to keeping employees and car buyers safe.
This includes communicating those safety protocols as part of your marketing materials, and, again, ensuring that the full car buying process can be completed online. If you can't deliver a fully online experience at this time, then you need to deliver on a promise to keep car buyers safe and socially distant from your employees.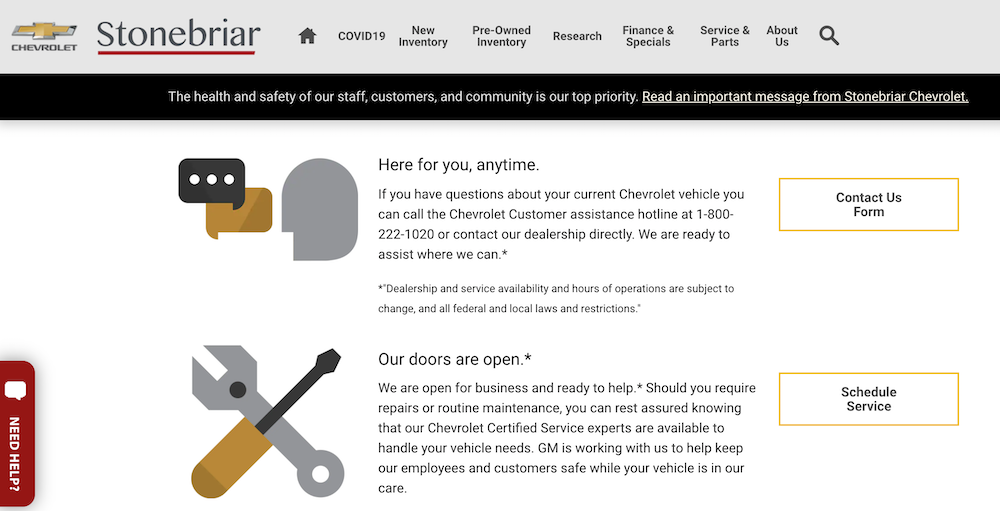 You can also share how you're disinfecting your showroom and vehicles, taking regular temperature checks for your employees, and offering paid sick days for employees to promote a healthy workplace.
3. The Cars Buyers Look for Will Continue to Shift
Over the last few years, there's been a shift in which cars consumers have been buying – compact cars have been losing popularity in favor of trucks. This was accelerated in 2020 as 75% of new vehicle sales were for trucks. In April, pickup truck sales surpassed passenger car sales for the first time ever in U.S. history.
Manufacturers are poised to reveal new SUV, truck, and electric car models in 2021 to play into this shift.
This may mean that your 2021 car dealer marketing strategy includes a shift in the vehicle types you highlight in paid ads and your marketing materials to focus on what consumers are looking for.
While this trend is important to note, it's also important to look at your marketing data to analyze what's selling best at your particular dealership, what's driving the most traffic to your site, and what your specific consumers are looking for in your area.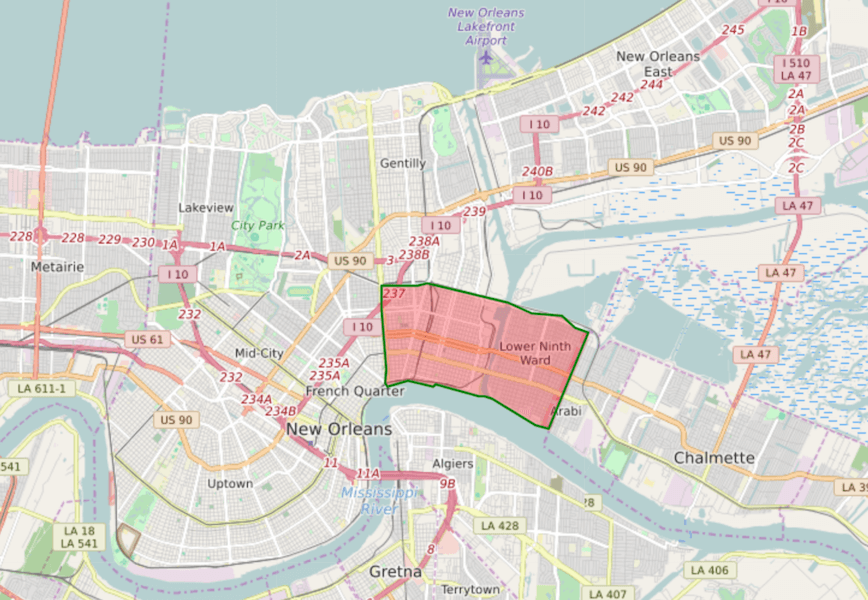 Using automotive market segmentation in your marketing can help you target the right car buyers based on what will appeal to them best.
4. Car Buyers Will Prioritize Deals & Incentives (+ Used Models)
The vehicle shortage that resulted from factory shutdowns has led to an increase in auto prices and fewer incentives. This, coupled with the economic slowdown as a result of COVID-19, means that car buyers may be strapped for cash and will prioritize looking for deals and incentives as part of their car-buying journey.
This is a positive thing for used car dealerships – used car sales increased in 2020 and will likely continue to be in good shape in 2021.
Whether you're a used car dealership or a new auto dealership, it's important to highlight any deals, incentives, or rebates you're offering as part of your 2021 auto marketing strategy.
Make sure to lead with these offers or promotions in your social media advertising, PPC advertising, and any radio or TV spots you run as part of your strategy.
You might also consider running promotions or targeted ads around when people receive any additional stimulus checks.
5. Gen Zers Are Entering the Car Buying Market
Just yesterday, it seemed like car dealers were looking for ways to appeal to millennials in their marketing. But, believe it or not, the oldest millennials are turning 40 this year. So, it's time to start thinking about how to reach the next generation: Gen Z.
Gen Zers include anyone born from 1997-2015, so the oldest of this group is turning 24 this year. We know that the age of an average new car buyer is around 53-years-old, but many parents purchase new or used cars for their kids when they turn 16-18. In fact, 41% of parents said they purchased their child's first car for them.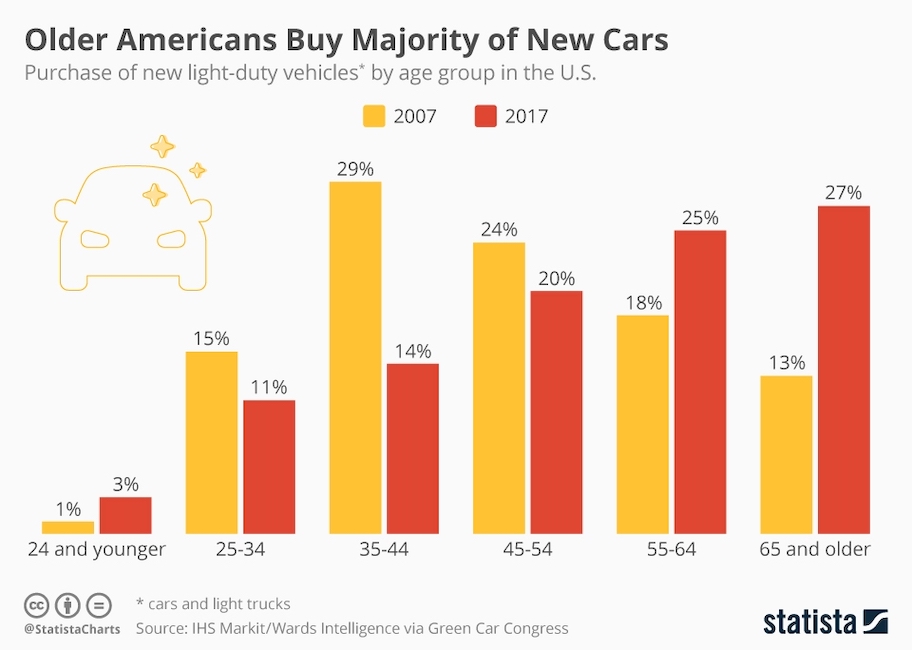 Finding new and innovative ways to get your dealership in front of Gen Zers (and their families) may be an important component of your car dealer marketing strategy in 2021.
Gen Zers are focused on social issues, such as the environment, as well as individuality and emerging technology, so if Gen Z is a demographic you want to target, think about how to position your dealership and your vehicles in ways that will appeal to them.
6. Millennials Will Contribute to a Car-Buying "Boom"
Speaking of millennials, one study suggests that millennials will contribute to a car-buying "boom" in 2021.
According to the study, 31% of people who don't own a car plan to buy one in the first six months of 2021, and, of those, 45% are millennials.
Not only are millennials relying less on public transportation and ridesharing, but they're also seeking to use their vehicles for travel now that air travel has declined.
So, if you don't have a plan to reach millennials with your 2021 car dealer marketing, you might want to get started on one.
Even before 2020, millennials were conducting their auto research online – so they're counting on dealerships to show up when they search for them online and deliver an excellent customer experience.
In addition, many millennials haven't owned cars due to the upfront and ongoing cost. More student loans and higher living expenses result in fewer millennials having the ability to purchase a car – and when they do, their purchases are less expensive and more practical than the average buyer.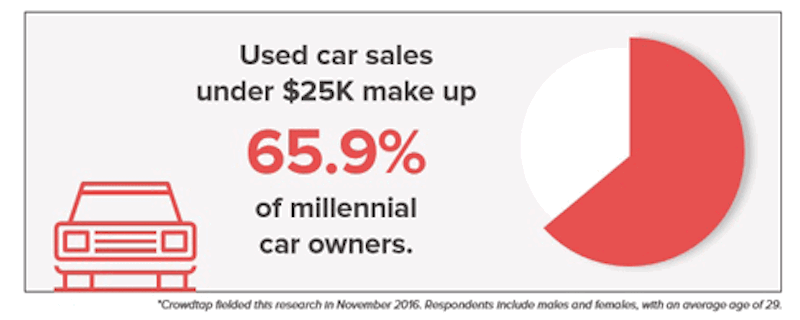 So, to market to millennials in 2021, you'll want to make sure your dealership is easily found online and provides a great online experience while highlighting deals and incentives plus your technology.
7. The Auto Industry Will Prepare for a Post-COVID World
We don't necessarily know when the pandemic will end, but it's important to prepare for what life will look like post-Coronavirus. Will people return to work and their daily commutes? Will the economy improve to a place where consumers have more disposable income?
Many auto industry experts expect that the industry will see a boom post-COVID due to some of these factors.
And while there may be an increase in the number of people purchasing cars, we can expect that there will be some lasting effects from the way car buying shifted during the pandemic. For example, many consumers will continue to seek car buying experiences that can occur solely online, so it's important to build that into your 2021 marketing strategy.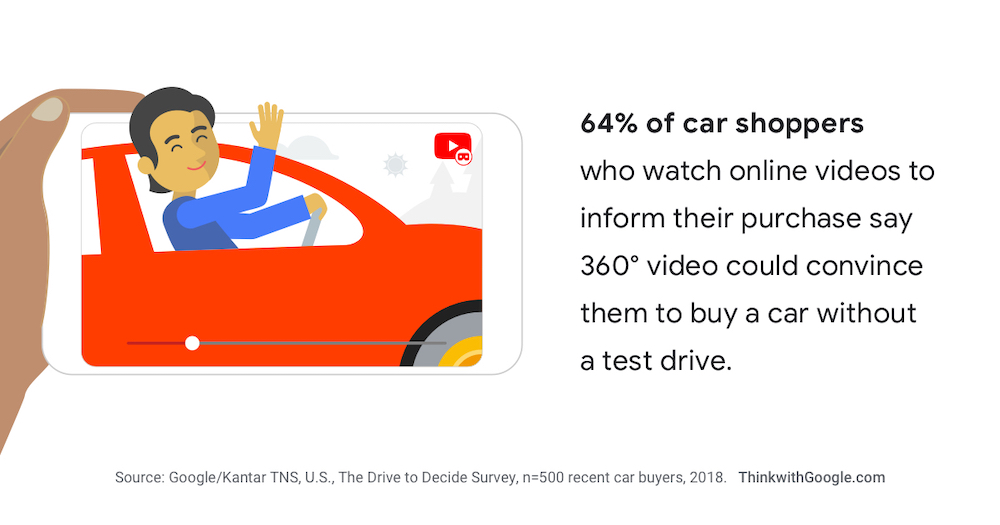 Make the Most of Your 2021 Automotive Marketing Strategy
Most auto industry experts are expecting better results in 2021 than we saw in 2020. With the right automotive marketing strategy, you can continue reaching and engaging car buyers and getting your dealership seen when – and where – it counts.