Ever wonder how all those businesses get their red pins on Google Maps? Or how Google knows exactly where they are, how to contact them, and what their hours of operation are? If you're just starting out and want to put your business on the map or have been struggling to get customers in the door, it's time for a Google Business Profile.
In this post, we'll go over:
Why you should claim your business on Google.
How to claim a business on Google.
4 ways to optimize your Google Business listing to show up in search results.
Why should I claim my business on Google?
Most people tell you that a Google Business Profile (GBP) is essential for local SEO, and they're not wrong, but it's also a big step to getting on the map, period. Even if you don't have a brick-and-mortar location, verifying your business with Google will make you searchable–and findable–when you want to stand out from your competition.
But wait! Don't forget the best part. We can guarantee that Google Business Profile is within your budget because it's free.99. Let's get into it.
How to claim a Business on Google in 2 steps (Seriously!)
Claiming a business on Google is extremely simple. Follow these steps (there are only two!) to get listed.
1. Create (or find) your Google Business listing
First step: navigate to https://www.google.com/business/ to create (or find) a listing for your business. This post will spell out each step of the process, but shout out to Google's UX designers for making this as foolproof as possible.
First, search for your business name to see if it's already listed on Google. If it shows up, you can click Manage and skip to the verification section. If it's not on Google already, select "add your business to Google."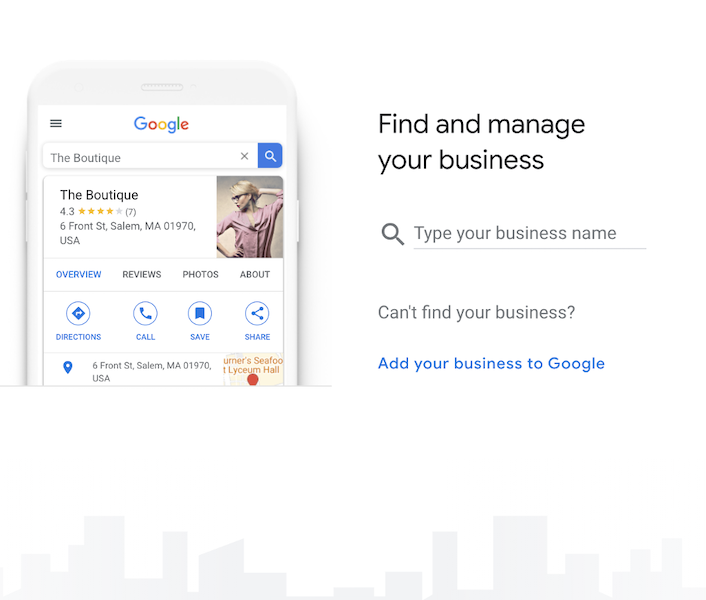 The next screen will ask for the name of your business. I recommend going with the name that you want your customers to refer to your business. For instance, if your LLC is named differently than your storefront, go with the name of the storefront.
You'll then need to choose the category that your business fits into. Hopefully, this is simple, e.g. retail, consulting, or restaurant. Google provides a dropdown, so choose the category that you typically use to describe your business.
The next step prompts you to add a physical location. Even if you do not have a storefront, I recommend adding an address, like your corporate headquarters, because this will have an impact on local SEO.
If you choose not to include a physical address, Google will ask you to provide your service areas, e.g. Manhattan, NY, or West Chester, PA. You can add multiple service areas!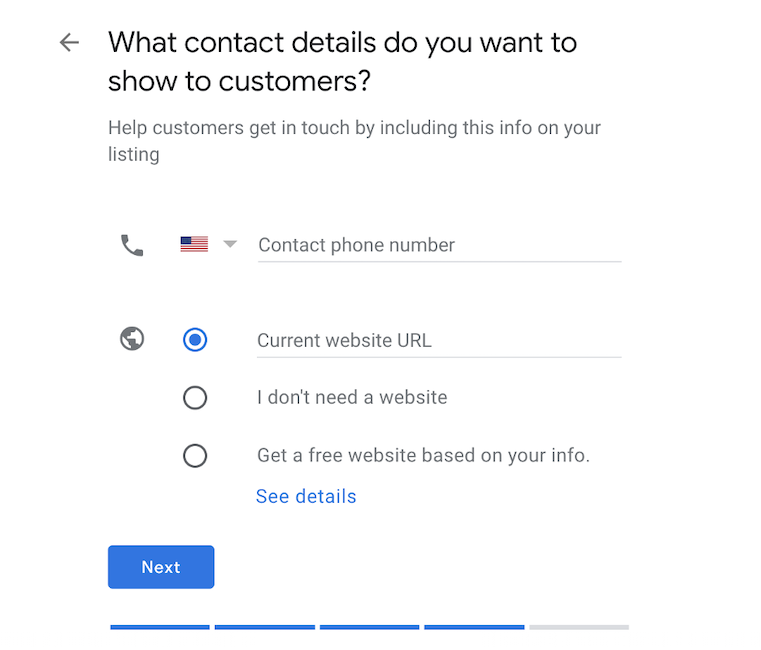 You definitely want to add a way for customers to get in touch with you, so be sure to add your business phone number and website. Don't have a business phone? Google has you covered with Google Voice.
Ta-da!
2. Verify your listing on Google
There are a few different ways to verify your business; postcard, phone, email, bulk, and instant verification.
Instant verification
If your business uses Google Search Console, and you should, it's likely that you'll be able to instantly verify by logging into Google using your work email. Keep in mind, you or your web team needs to verify your business via Search Console.
Postcard verification 
To verify by postcard, Google will send a physical postcard to the address you've listed in your business profile. The postcard has a code on it, you simply need to pluck it out of your mailbox and input the number into Google My Business manager.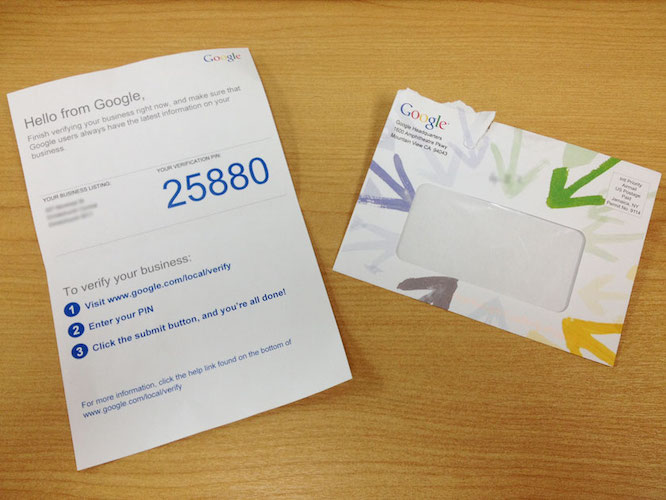 Personally, this is my least favorite way to verify. Aside from USPS delays these days, hardly anyone is in a physical office to receive a postcard.
Phone verification
Similar to verifying by mail, using the phone number you listed for your business, you can receive a text message to that number. The text will contain a code to enter into My Business manager.
Email verification
Finally, email verification. If you choose this option, Google will send an email to your work email with a code. And yes, you guessed it, you can input that code in My Business manager to verify your business.
I've claimed a business on Google…now what?
After you've followed the simple steps to claim a business on Google, you can take it a step further and optimize your listing to show up in local searches. Here are some tips.
Optimize your Google Business Profile with content
Once you verify your account, Google will prompt you to add more content and information about your company. Starting with hours of operation, asking if you want to allow customers to message your business through Google, and a description of your business.
Add photos
Adding photos to your Google My Business listing is probably the most impactful part of driving customers into your store. You should add an official logo, a cover image, and some pictures of your storefront, employees, or services.
Include relevant information
Does your business have special hours during holidays? Maybe your hours have changed during COVID-19? You can list special hours, services, add a link to book an appointment, list health and safety precautions, and more right in my business manager.
Ask for reviews
This is a key part of registering a Google Business Profile. Not only will your customers be able to find your business, but they'll also be able to trust your services when you have stellar reviews.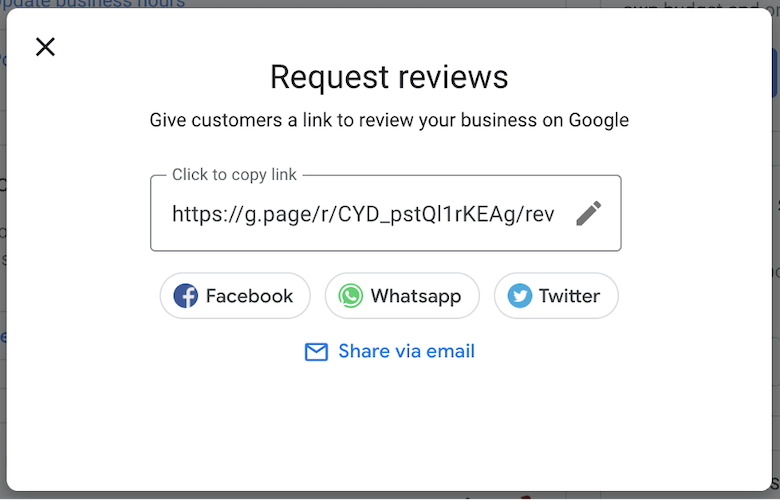 You can easily request reviews of your business through social media or via email. Wordstream has some tips for garnering more reviews on Google!
Some quick tips: Google reacts well when you have more reviews. It will boost your local SEO! And it's basically free advertising, as 88% of customers trust reviews as much as personal advice from friends.
P.S. If you ever need help with your Google Business listing, we outlined all the ways to contact Google Business support. 
Get listed on Google Business
Creating and verifying your listing on Google can help you show up in Google Maps results and get found by new customers. All you have to do is follow these simple steps, optimize your listing, and keep it up to date!
Want to see if your listings–including Google Business Profile–are up to date? Use this free business listings grader to find out!