Businesses are always on the lookout for creative ways to reach their audience. One significant benefit of digital marketing in general, and social media in particular, is that audience engagement can spark a more meaningful connection. When a business starts a dialogue online, it can forge a deeper sense of trust and positive associations with the brand. Plus, practicing open communication with your audience on social media helps you better understand which messaging resonates best with your ideal customers.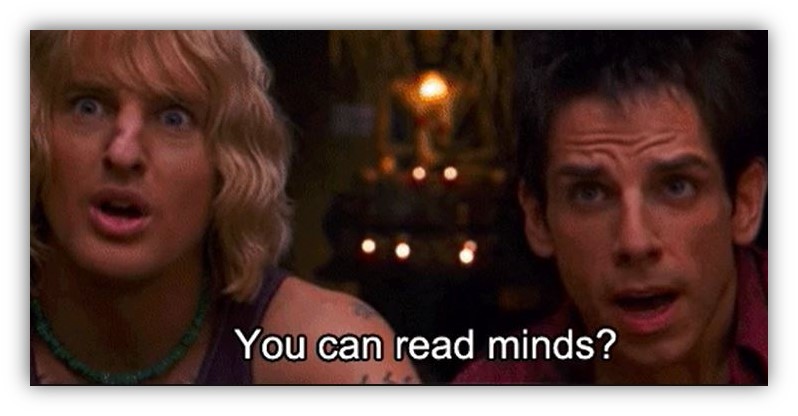 While you can't read your customers' minds, getting their feedback via Facebook polls is the next best thing!
Interactive content is a great way to open up those lines of communication with customers and prospects. And one easy way to create interactive content while engaging your audience is through Facebook polls. Facebook's poll tool is a simple, effective way to create this connection with your audience.
In this complete guide on how to make polls on Facebook work for your business, we're going to cover need-to-know details like:
Benefits of Facebook polls
How to create a poll on Facebook
Facebook poll ideas
Without further ado, let's delve into how to create a poll on Facebook, why the tool is so helpful for local businesses, and what questions to ask to get the most out of the polls you create.
Why use the Facebook Poll tool?
Facebook polls benefit your business in the same way that a Facebook giveaway or contest would. Polls draw users in and entice them to interact with your business.
Facebook polls are short—users don't need to invest much time in the poll to get the satisfaction of participating. They also let respondents see how others answered; part of the fun in responding to a poll is discovering whether others feel the same way you do.
Facebook polls can also help you tap into your audience for helpful feedback about your business, the types of content you share, and your products or services.
Finally, Facebook polls can be a foot in the door to spark a larger conversation. People will often comment on the poll they've just taken, sharing their thoughts or opinions on the topic. As a brand, you can respond and perhaps start a dialogue.
A friendly conversation keeps followers coming back to the poll to see other responses. Plus, if your responses are kind, it leaves them with a positive impression of your business. This is precisely the type of brand-nurturing work you want to do when implementing your social media marketing.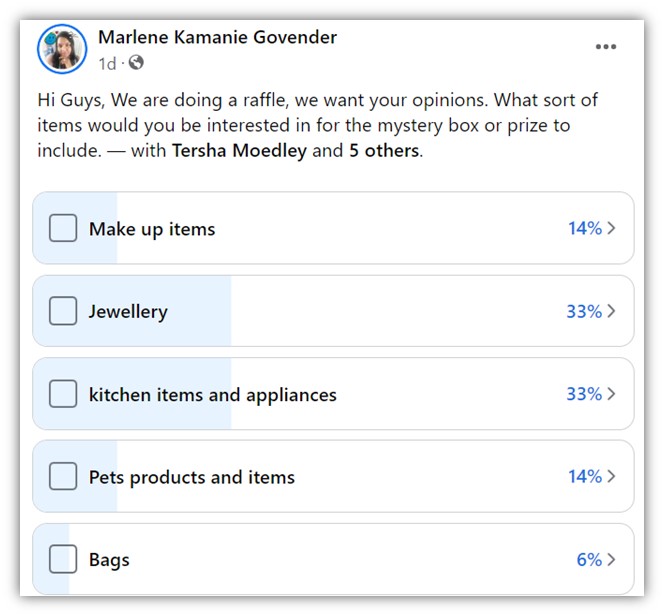 An example of a Facebook poll. 
How to create a poll on Facebook
Now that you understand the benefits of making a poll on Facebook, you should start sharing your own! Let's review some quick guidelines to help you incorporate polls into your Facebook marketing strategy.
Here are the steps for how to create a poll on Facebook:
1. Know where you can create polls on Facebook
The Facebook poll feature is not available across the entire social network. You can:
Create a poll in your Facebook or Instagram Stories.
Create a poll as a post in a Facebook group.
Create a poll within a paid Facebook ad as part of a post in your Facebook Feed or Instagram Stories.
As of right now, although you may see a poll option within Publishing Tools for your business page (It appeared for some of the accounts we tested but not all), you can't add a poll to a post for your business page. This is why the above options, especially Stories, are helpful.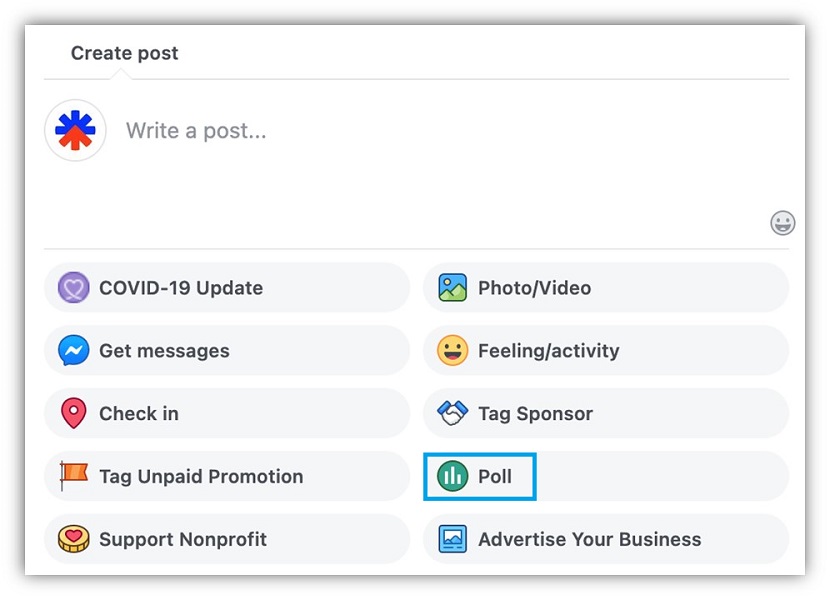 2. Decide on content for your Facebook poll
Now that you understand where you can post polls on Facebook, it's time to create a concept for your poll. Yes, Facebook polls can and should be fun for your audience, but they can also serve a business purpose.
Polling your audience can provide valuable information about the types of products, content, or other activity your audience would like to see from your brand. Read on for our list of creative poll ideas below to learn more about how to use your Facebook poll for some audience research.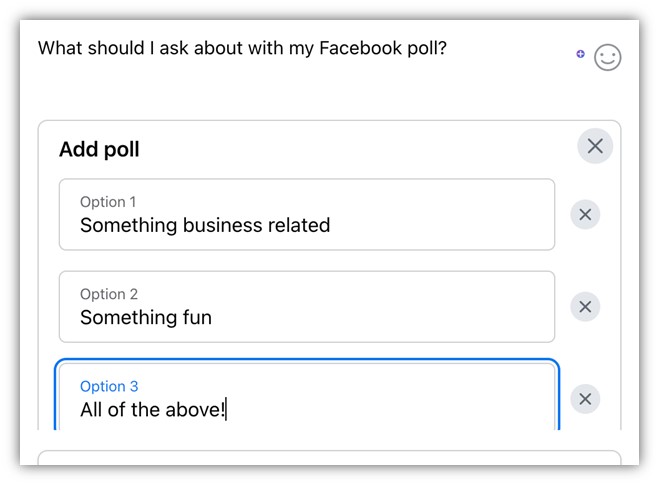 3. Decide where you'll post your Facebook poll
Once you've settled on your poll's content, it should be easier to narrow down the best placement for it on Facebook or Instagram.
Is this Facebook poll about something specific to your local community? You should share the post in a Facebook group for your local area.
If the Facebook post is a question best answered by existing customers rather than prospects, share it on your business's Facebook or Instagram Stories. That's the best way to ensure it ends up in front of people who already know, like, and work with your business.
4. Share your poll
Now that you know what your poll will say and where you'd like to share it, you can create the Facebook poll itself.
If you're sharing your post in your Stories, go to the Story feature in your app and hit "Create." Once you've selected the photo, background, or video you'd like to use, you can add a poll by selecting the poll creation tool from your stickers.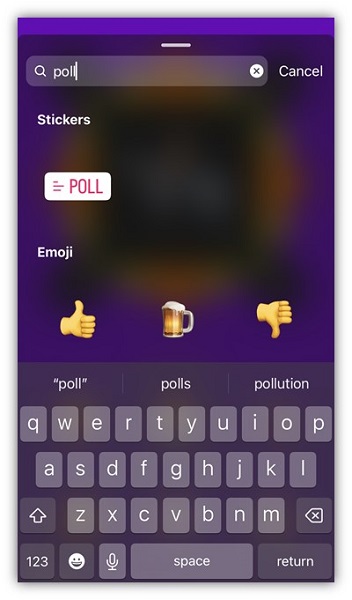 You can customize the poll with the question and answers you'd like to include. Facebook has a quick video outlining the poll creation process here.
These Stories-based polls are similar to the ones you can create and share as a Facebook Ad. You can find more details on the paid advertising version of poll creation on Facebook's Business Help Center.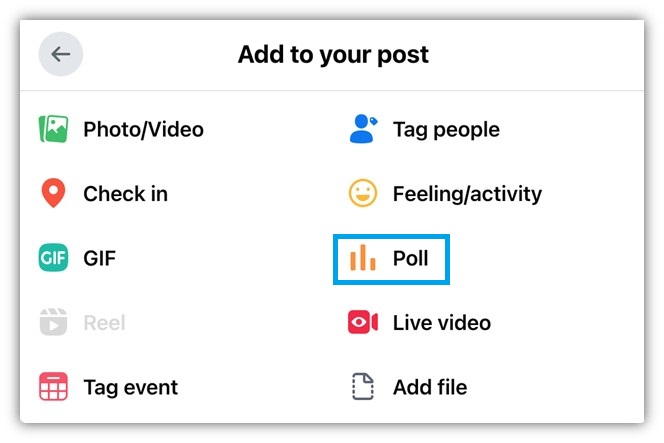 If you're creating a poll within a Facebook group, you should see the option to add a poll in the extensions under the post text box. Select the poll option, put in your preferred response choices, then share!
Since you can't share a poll directly to your Facebook business page, you can create a post encouraging people to check out your Stories or you poll within a Facebook group to share their opinion.
5. Engage with respondents
All social media platforms provide you with a golden opportunity to start a conversation with your audience – don't miss out on the chance to engage with those who respond to your poll!
For example, people can direct message (DM) you, comment, on polls you share in your Stories, or leave public comments on polls you've shared in a Facebook group. Any social media engagement you get from your Facebook polls is a chance for you to connect with your target market.
If someone DMs you about your poll, DM them back! It doesn't need to be lengthy or earth-shattering, nor should it be sales-focused. A simple, friendly acknowledgment of their comment or an answer to their question–if they asked one–is all that's required.
The same holds for public posts on your poll. Give a warm, simple reply and see what happens. Don't try to force a dialogue, but don't be afraid to continue engaging if someone seems interested in some back-and-forth. Remember to keep it kind–positive interactions help create good associations with your brand.
6. Assess what you learned from your Facebook poll
Once the poll ends, you can review the results to identify key takeaways or customer needs. Depending on your question, you may have some good intel about what customers hope to see in a new product you're launching. Perhaps you learned how your audience feels about an upcoming event your brand is involved with. Or maybe you just discovered that you have some enthusiastic fans who are excited to engage with your business online.
All of this information can help inform future business decisions. While an informal Facebook poll is certainly no replacement for more formal customer or market research, it can help you uncover exciting or surprising patterns or concepts worthy of deeper exploration through in-depth surveys or other customer research methods.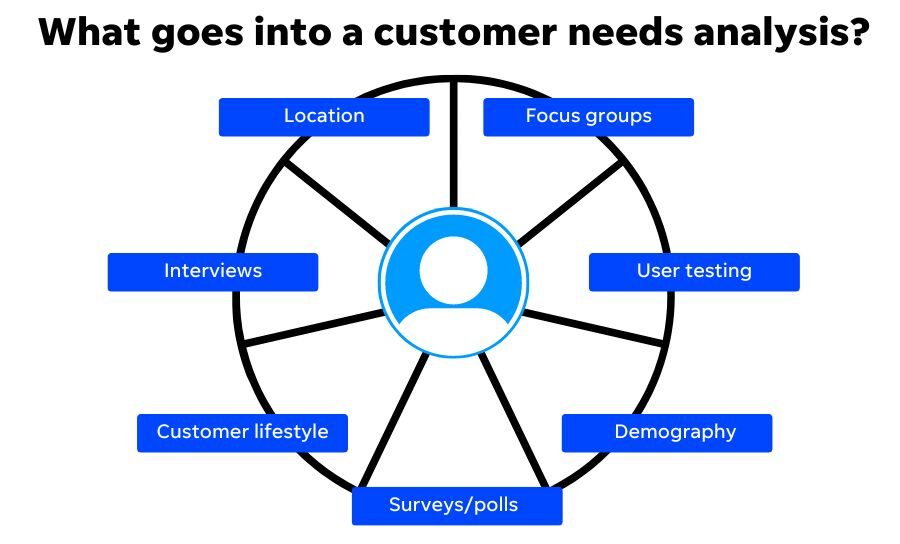 Facebook polls can play a major role in understanding your customers' needs. 
Fun and creative Facebook poll ideas
Now that you know how to create a poll on Facebook, it's time for the fun part: coming up with creative ways to use this tool!
In addition to helping you boost engagement and open a dialogue with your followers, polls can be a fun way to gather valuable business information to help you deliver more of what your audience wants in the future.
Product creation
Are you looking to create and promote a new product or service? Ask about it in a poll! You can use the poll feature at any stage to help you understand audience pain points or wants. This information can help refine your new offering to fit your customers' needs best. Here are some ways your business could use this Facebook poll idea:
If you're thinking about creating a brand-new offering, test the waters to get a sense of the most significant pain point your customers are currently experiencing.
If you're in the development process, ask a question that might help you settle an internal debate about a particular feature.
If you're close to the product launch date, you can use the poll feature to build excitement and anticipation for your new offering.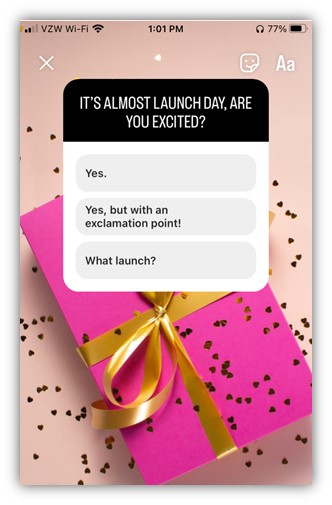 Customer research
It's never a bad idea to check in periodically with your customers to see how they feel about your business and offerings. While online reviews or semi-annual email surveys can be a helpful tool to gather more comprehensive feedback, Facebook polls are an informal way to take the temperature more frequently. For example:
A retail business can use Facebook polls to understand the inventory customers would like to see in-store for certain holidays or seasons.
A spa can use polls to ask how customers feel about different payment models, like a pay-per-service versus a monthly membership.
A car dealership might ask its audience about their favorite can't-live-without-it upgrades.
Remember, a Facebook poll is no substitute for formal customer or market research. Still, it can be either a great way to test the waters before you undertake a larger research project.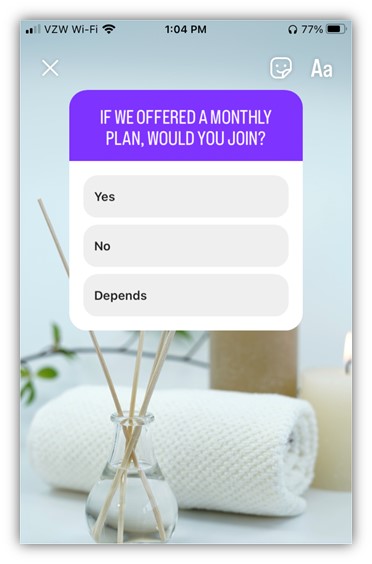 Content development
Social media is just as much about connecting with prospects as it is about staying in touch with existing customers. Polling your Facebook audience about the content they'd like to see can help you develop more targeted marketing materials. Here are some examples of how different businesses could use Facebook polls for content development:
A dental practice might poll its audience about the kinds of information they'd like to see regarding cosmetic procedures.
A home renovation business might ask its audience about the kinds of tools that would be helpful in budgeting for an upcoming home improvement project.
A property management company might solicit feedback on how renters would like to receive updates about their building and community.
Asking your audience what they'd like to hear more about and delivering that content is a great way to boost your engagement rate.
Community building
One key element to sustaining a thriving local business is creating connections in your community. Consider starting a poll about local events. For example:
If your business is involved in a charity's upcoming silent auction, poll your audience to see if there's an item they'd love to see you auction off.
If you are participating in a celebration for your industry (a food and wine festival, an art fair, a furniture expo), poll your audience to get the word out and see who's planning to attend.
If your business is hosting a community party around an upcoming holiday, ask your audience what activities they'd like you to plan for the event.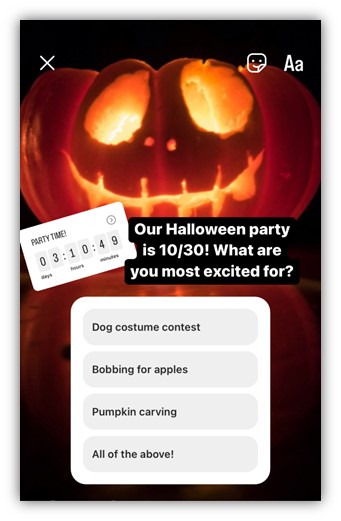 Fun stuff (with a connection to your business)
It's okay for your polls to be fun, too! Asking questions that don't have an underlying business objective can drive audience engagement. But remember that even "just for fun" polls should still somehow relate to your business. Here are a few Facebook poll ideas that are both fun and functional for different types of businesses:
A wedding DJ can poll their audience about which of two iconic musical groups would win a hypothetical battle of the bands.
A wellness brand might ask its audience which health-focused new year's resolution they plan to undertake this year.
A marina could ask its audience to weigh in on their favorite water sport.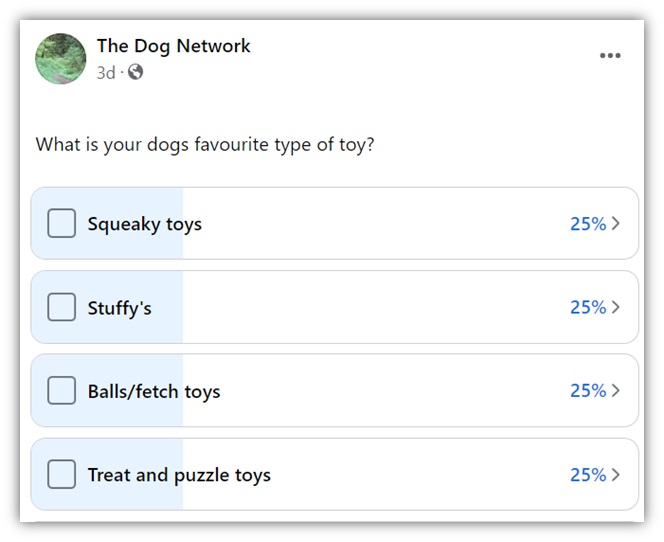 Get the most out of your Facebook polls
As you can see, Facebook polls are a quick and easy way to increase your business's social media activity and learn about your audience.
Remember these five tips to create a poll on Facebook that really works:
Know where you're going to post your Facebook poll.
Align your Facebook poll content with the poll's location.
Choose a topic for the poll that's fun, engaging, and related to your business.
Interact with those who comment on your poll.
Use any learnings from your poll results to help you make smarter business decisions.