We're going to get personal for a second: While the past two years have been filled with changes and challenges in the form of navigating a global pandemic, working remotely, and balancing work and home life (at the same time!), we've leaned on our teammates to support us through the hard times, cheer us on through the challenges, and give us some good laughs to lighten the moments that have been pretty rough for almost everyone.
Over the last year, especially, our team has accomplished some really exciting things together—and we know that will only continue through 2022 and beyond, as we keep striving to be THE digital marketing platform local businesses can rely on to grow.
So we're super excited to bring in some new teammates to help us reach our goals and have some fun along the way. Read on for our open roles + what some of our lovely teammates have to say about why they love our team.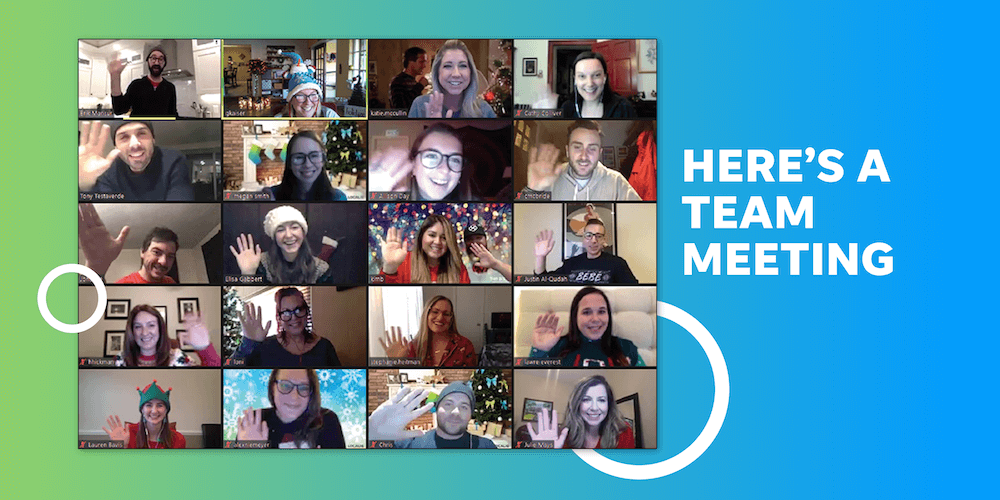 Now hiring: Open marketing roles
Take a look at the roles we're hiring for RIGHT NOW on the Gannett B2B Marketing Team. These roles are all remote, all exciting, and all part of a pretty great team (if we do say so ourselves!).
Product Marketing Manager
As a digital marketing platform, product is at the heart of what we do. We're looking for a strong product marketing leader to help accelerate adoption and satisfaction among our business owner clients.
Our perfect fit will have a proven track record of leading go-to-market strategies and a passion for crafting campaigns and stories that convert, grow, and retain small business customers.
Here are some more highlights to pique your interest:
Influence and help define relevant themes and storylines about our products, the user problems we're seeking to solve, and the industry and technology trends that we're building upon.
Partner with sales, training, and customer success teams to create a holistic approach to training and enablement, onboarding, and ongoing customer engagement.
Develop and drive integrated campaigns including data and customer stories, direct customer product education, and email marketing.
Paid Acquisition Manager—Search
Are you obsessed with crafting and executing exquisite paid search campaigns to get leads? Are you constantly keeping up with the latest trends (and we all know there are a lot) in PPC? Do you get excited about A/B testing, optimizing, and reporting on paid search campaigns? Then we're looking for you!
Our paid acquisition manager will focus on developing and executing campaigns across search, YouTube, and GDN to drive inbound leads for LOCALiQ and WordStream.
Here are some highlights of what you'll be doing:
Manage all aspects of our paid campaigns, including spend, keyword strategy, creative, and copy.
Measure and optimize our marketing campaigns using multiple sources of data including Google Analytics, Salesforce, Marketo, and other internal/external data sources as needed.
Monitor trends, implement best practices, and test new techniques to drive lead acquisition.
Learn more about this awesome opportunity and apply here.
Paid Acquisition Manager—Social
We know that social media is a huge deal. Which is why we're looking for the right paid acquisition manager for social to help us expand our audience and drive quality leads on top social media sites, including Facebook, LinkedIn, and TikTok.
We'd love our paid acquisition manager for social to be a self-starter who has direct experience running paid marketing programs on social media.
Here are some additional highlights:
Consistently deliver on monthly lead targets to drive qualified leads to sales.
Manage and execute all aspects of paid social campaigns, including spend, audience targeting, testing, and copy creative.
Measure and optimize performance using multiple sources including Google Analytics, Salesforce, and Marketo.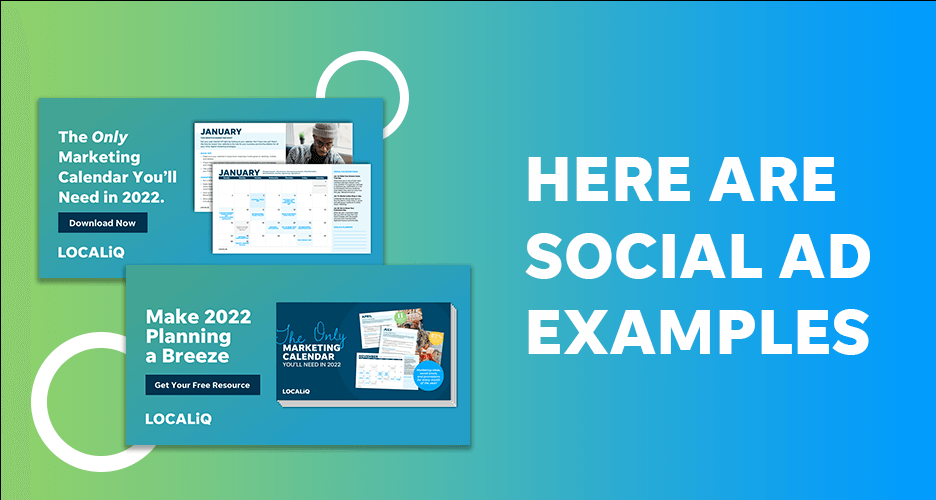 User Experience Designer
At LOCALiQ, we're all about small businesses and giving them a great experience—and that includes on our website! We're looking for a user experience designer to drive clean and artful designs across LOCALiQ.com and WordStream.com, melding interactive features with functional interfaces that drive measurable business impact.
Our perfect fit will have a portfolio that demonstrates B2B SaaS experience and ideas for new ways to engage and convert site visitors into MQLs across our sites.
Here are some specifics on what you'll be doing:
Conduct user research to evaluate needs and areas of improvement and deliver actionable solutions.
Manage on-site promotions, popups, and overlays, providing and acting upon recommendations on how we can improve on-site experience.
Execute all visual design stages from concept to final hand-off.
Get the full details and apply here (don't forget your portfolio!).
Events Marketing Manager
If you love all things events (both virtual and in-person), we've got a great opportunity for you! We're looking for an events marketing manager to develop the event strategy for tradeshows, conferences, and webinars that will drive awareness and lead generation.
The right person for this role has a creative growth mindset, great operational skills, and a strong grasp of digital marketing and client engagement tactics.
Here are some specifics:
Plan topics, create webinar content, and identify presenters for webinars.
Work closely with our paid acquisition lead and email marketing experts to conceptualize, plan, promote, and track monthly webinar campaigns.
Collaborate with sales to execute marketing event trade shows, including trade show logistics, organizing assets and communications that promote and support events, and collaborating with the brand marketing team to ensure event assets are on-brand and high quality.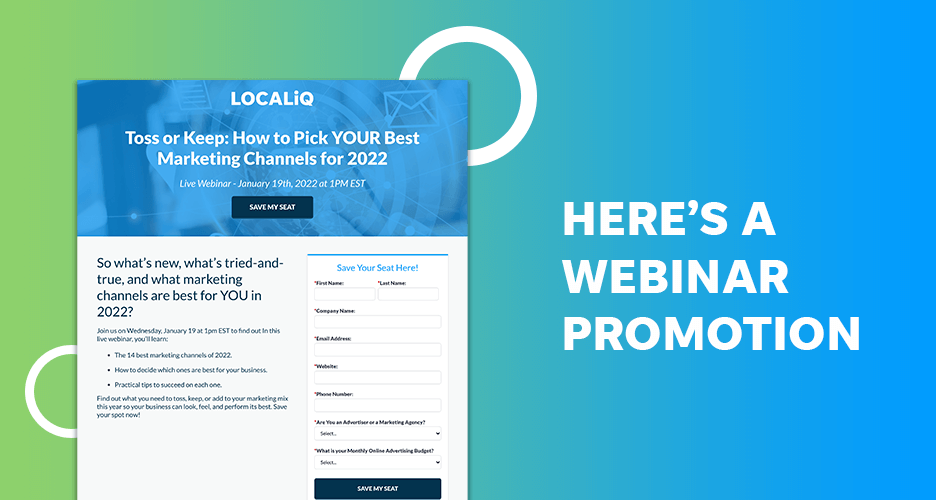 Get the full details and submit your application here.
Why work with us?
So, you're interested in our job openings. Now what? Here's what some of our existing team members have to say about working with us: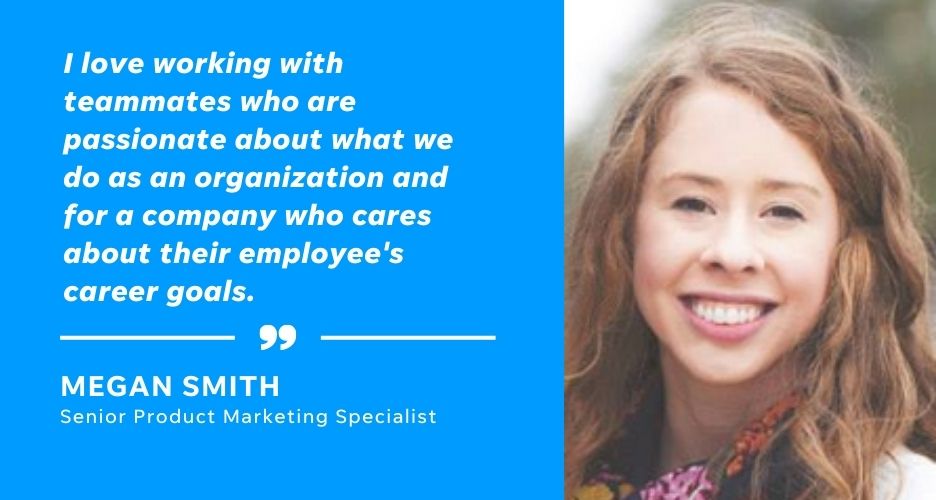 "I love working with teammates who are passionate about what we do as an organization and for a company who cares about their employee's career goals."
Megan Smith, Senior Product Marketing Specialist
"Working at LOCALiQ has been a wonderful experience of collaboration, experimentation, and success. All driven by a clear mindset and vision of helping local businesses succeed."
Connor McBride, Marketing Operations Manager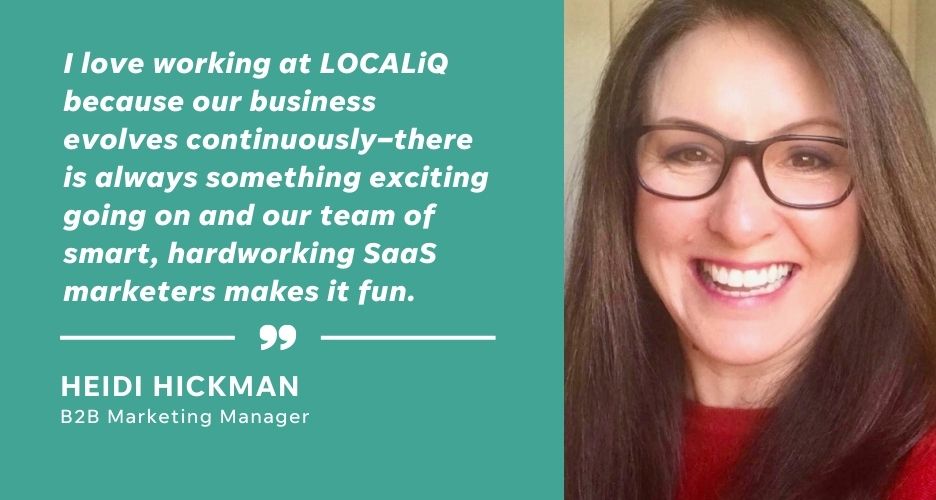 "I love working at LOCALiQ because our business evolves continuously–there is always something exciting going on and our team of smart, hardworking SaaS marketers makes it fun."
Heidi Hickman, B2B Marketing Manager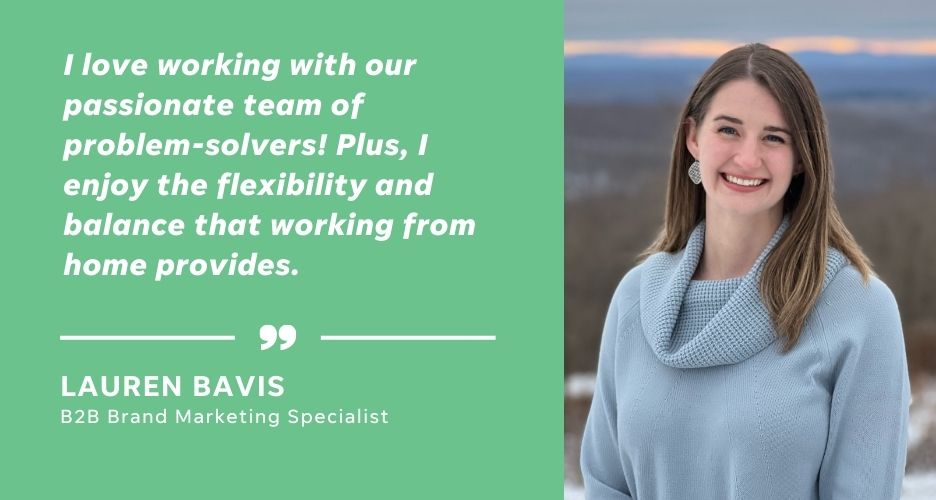 "I love working with our passionate team of problem-solvers! Plus, I enjoy the flexibility and balance that working from home provides."
Lauren Bavis, B2B Brand Marketing Specialist
"As cheesy as it may sound–working for LOCALiQ means you're part of a team building towards something bigger than yourself. Every project that we work on is a true team effort, and together, we can solve any problem. You'd think it would be the opposite with everyone being remote, but it's actually brought us closer together. I know that when I'm approaching a new project, help is only a click away. And anyway, who doesn't like a little cheese?"
Justin Al-Qudah, Senior Manager, Product Marketing
Join us
We're not a cult. But we do have a (healthy) obsession with marketing and being part of an organization that impacts local businesses and consumers across the country.
We're excited to meet you and learn more about how your special skills can contribute to the overall success of our brand.