Stop for a moment, and take a deep breath in. Smell that fresh, crisp air? Spring is here (as of March 20)!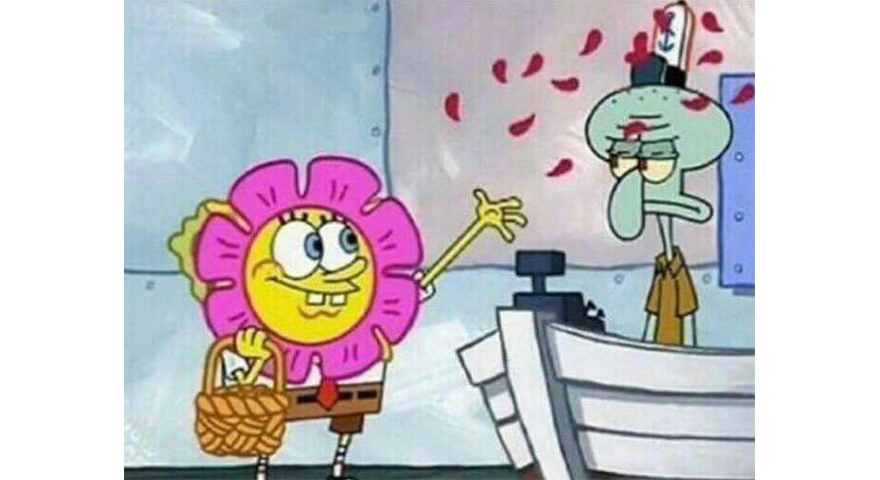 While everyone else is excited about spring, business owners are busy running their marketing.
Busy business owners don't always have the luxury of stopping to smell the spring flowers as it's vital to keep marketing running smoothly during this time. With spring sneaking up on us, it's best to get ahead of your planning to maintain marketing continuity. This post will help you do just that as we'll give you plenty of tips for:
Easy spring marketing ideas your customers will love.
Quick spring advertising ideas to help your business grow.
Spring social media ideas to make your profiles bloom.
Spring has sprung, and your marketing should do the same! Get ahead of the spring marketing game with these ideas to see positive ROI all season long.
Related: Looking for marketing ideas to last you the whole year? Check out our ultimate 2023 marketing calendar full of tips, tricks, and ideas for every month of the year.
Spring marketing ideas for any business
Whether you're a growing franchise, a local medical office, or a small B2B startup, these spring marketing ideas are fit for every niche market out there:
1. Update your goals (and your strategy)
Spring marks both an ending and a beginning. As winter ends along with Q1 and we welcome the approaching mid-point of the year, now is the perfect time to align with your spring marketing goals.
Check-in on your goals for 2023 and be sure that you're still on track. If not, it's never too late to adjust or create new goals to set yourself up for success this spring. To understand how you can best leverage your spring marketing, try running a SWOT analysis to see how you can best fill in your business's gaps this season.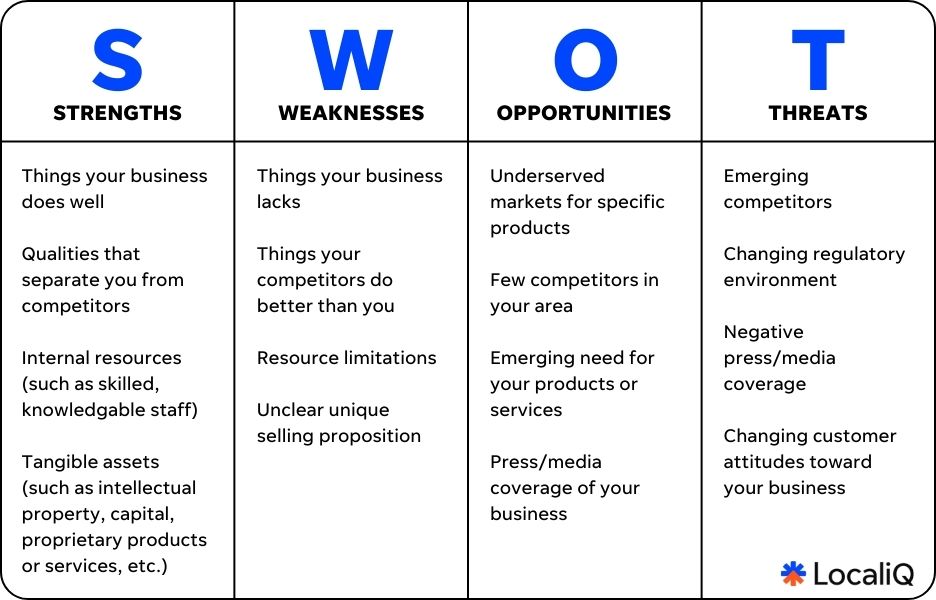 2. Take inventory of your spring marketing channels
Along with setting your spring 2023 marketing goals, you'll also want to get an understanding of what marketing channels you're currently using. To make the most of your spring marketing, you'll want to ensure you're implementing a multichannel marketing strategy.
When you promote your business across channels, you're maximizing your chances for success. This will help you in the short and long term as you'll be setting yourself up to hit both your spring goals as well as overall 2023 goals.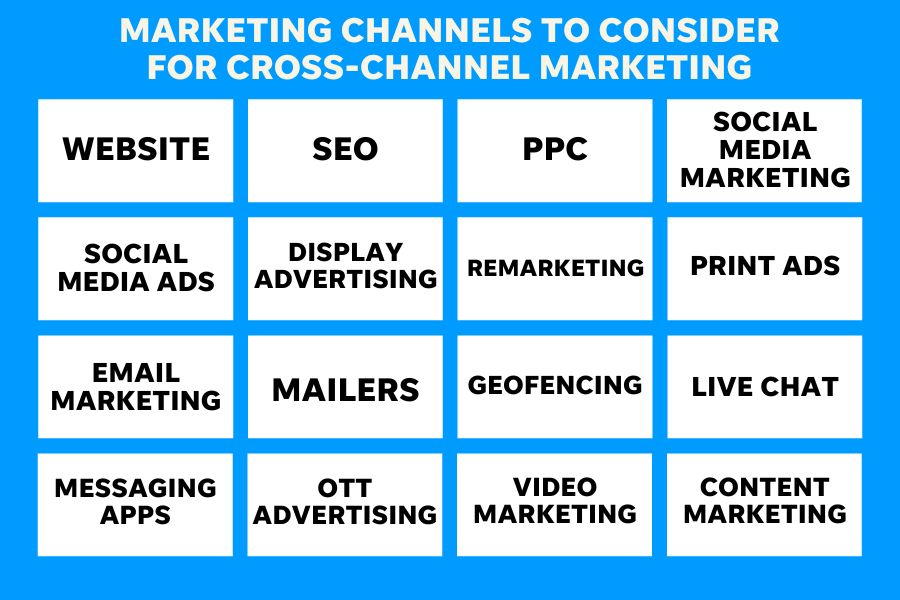 Examples of various channel options fit for your business this spring.
3. Refresh your website
You could have the best spring marketing strategy out there, but if your website isn't optimized you won't see your desired results. That's why it's vital to check that your website is running on all cylinders this spring.
Take the change of season as an opportunity to freshen any website content and use online tools to grade your web vitals. For example, there are plenty of free page speed checkers online. You could even try our free website grader for the most in-depth website performance information.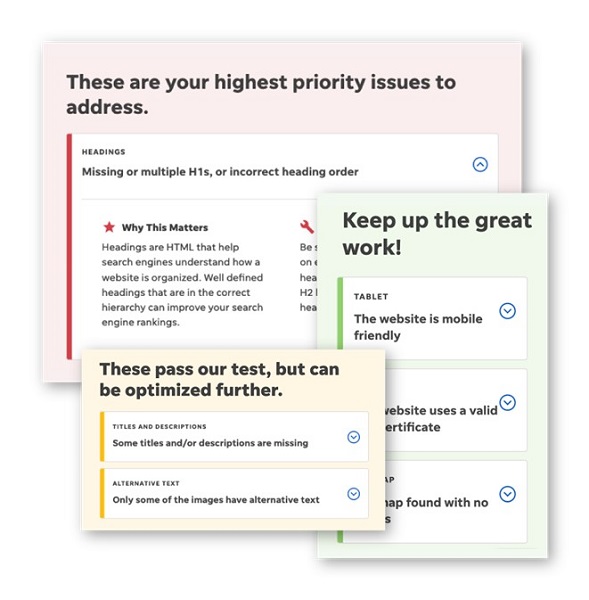 An example of a website score using LocaliQ's free Website Grader tool that can help find opportunities for website improvement this spring.
4. Promote a spring product or offering
The spring season means spring sales! Be sure to make the most of your spring promotions by adding a festive twist to a product or offer. You could come out with a limited-edition spring service package or spring-themed product.
It could even be as simple as changing product colors to fun pastels or switching out an offering with a special spring name. This will boost your conversion rates as seasonal or limited-edition items that have an end date are 9% more likely to be purchased.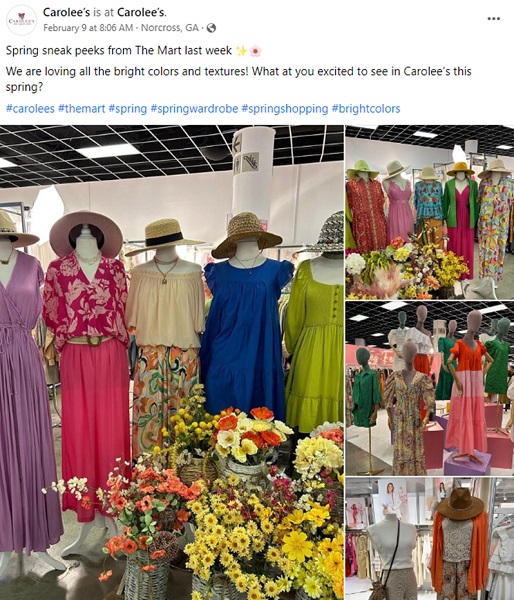 Make sure to include some spring marketing slogans as you promote your offering to make your posts and ads pop!
5. Spring-ify your brand
While you spring-ify your products and offerings, you may as well spring up your brand too! While maintaining brand consistency is key throughout the year, you'll also want to add seasonal flair to your branding to help your business stand out.
You don't have to go crazy, but simply swapping out a company color, adding a flower to a brand logo, or changing your business's social profile pictures could all help to make your brand more memorable this spring.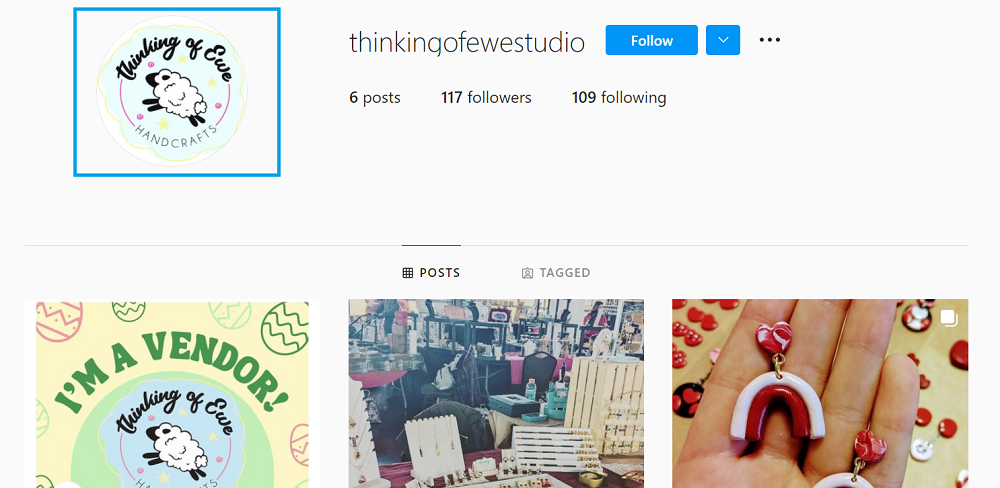 This brand put up a spring-colored profile picture to match their latest spring post.
6. Update your local listings for spring
Spread spring to your local listings! Double-check your business information across listings like Yelp and Google Business Profile to start spring off on the right foot.
This may mean updating your operating hours, adding festive spring language to your business description or even adding spring photos to your Google Business Profile posts.
If you have plans for a specific spring holiday when updating your local listings, be sure to mention that too.
Related: The LocaliQ Free Business Listings Grader can help you update your local listings for spring in a flash!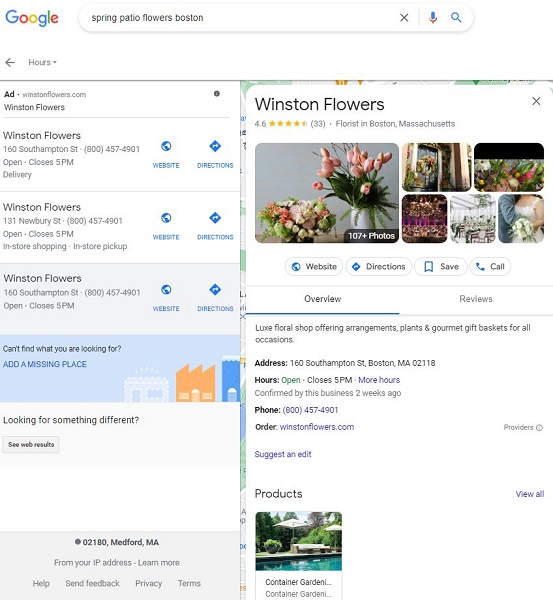 7. Host a spring savings event
Your spring event could be in-store or virtual, but don't be afraid to push your customers towards limited-time spring savings.
You could invite customers to welcome spring in with your business by offering small prizes during a spring event or offer a free spring gift with purchases during certain hours.
To get a better participation turnout, try implementing a spring referral program to encourage your customers to invite friends too.
Spring advertising ideas
Time to spring clean your PPC! Use these spring advertising ideas to get your accounts ready for the season:
8. Try a new platform
Spring is all about throwing out the old and welcoming in the new. For example, if you're only running search or display ads, you may want to try social media ads as social ads are now the second-largest market in digital advertising.
Check out your social media goals and see if you have wiggle room to try ads on a new social platform this spring. For example, TikTok advertising is on the rise as the number of US adult users is estimated to grow to over 1 billion by 2025.
9. A/B test spring-themed creative
As you refresh your overall approach to local PPC, you should also take a closer look at details like ad copy and creative. Swap out any stale fall or winter language with spring-related terms.
You could also take your spring ads to the next level by A/B testing various spring images to see what resonates with your target audience the most this time of year.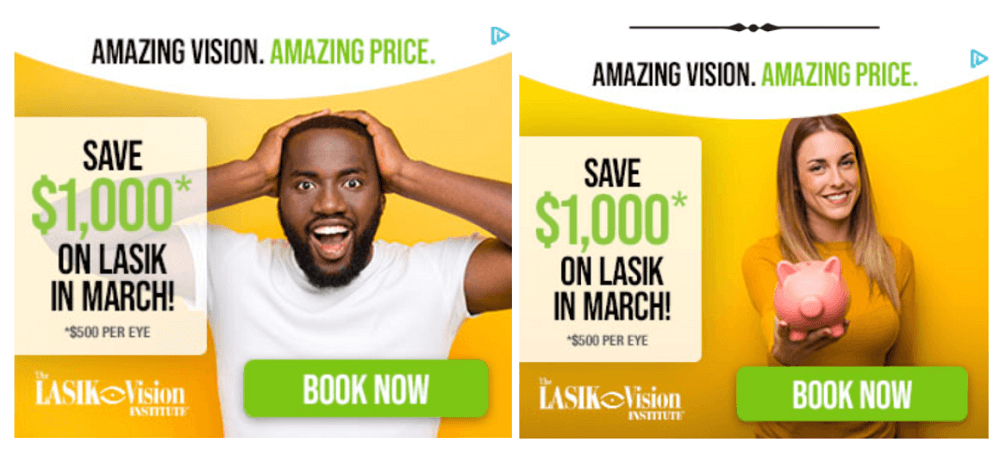 10. Change out your CTAs
As the seasons change, your offers will too. A CTA can make or break your paid advertising as it points your viewers to what action you want them to complete.
For example, your ads may have had a "book now" button to set spring appointments ahead of time during winter months, but now as your spring schedule fills you could change to a more enticing CTA example like "sign up" or "learn more."

11. Check your targeting
One major aspect of online advertising you never want to forget is your target market. Of course, as your business is transitioning into spring, your ideal customers will be too. It's a good idea to look at key marketing metrics within your audience data to see what you may need to change for spring.
For example, you may have been targeting an audience interested in snow sports and snow gear, but that same audience may be changing their behaviors to show interest in hiking and beach gear.
Spring marketing ideas for social media
If you don't have a ton of marketing budget to put behind PPC ads this spring, organic efforts like social media marketing can be the perfect alternative—especially with these spring social media ideas:
12. Partner with an influencer
Influencer marketing sounds intimidating at first glance, but there is a way growing businesses can make this spring marketing idea work for them.
Reach out to micro-influencers (people with an approximate following of about 10,000-50,000) as they will have lower rates to fit your budget. Once you strike up an influencer partnership, you could have them tag you on Instagram, shout out your business on their story, and more to help grow your following.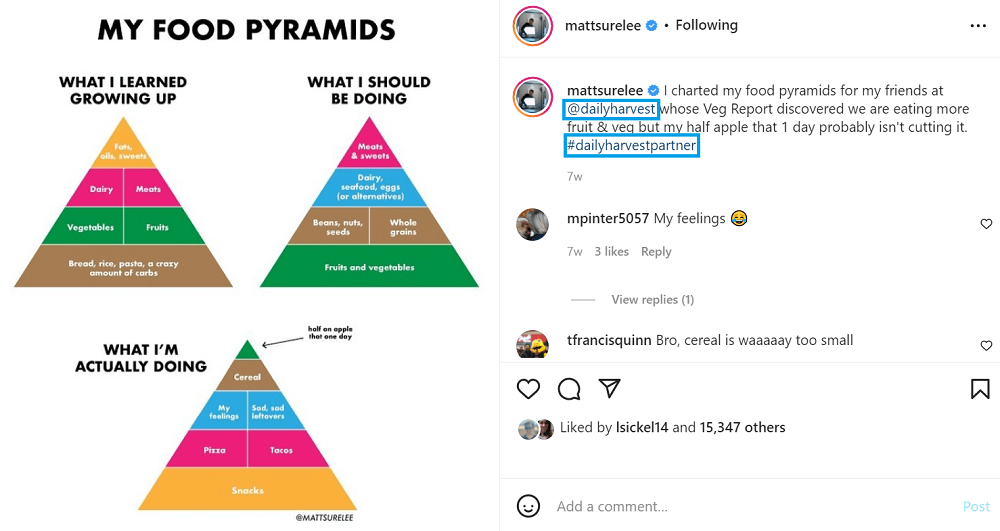 13. Use spring hashtags
Hashtags are good idea throughout the year since they help your posts get found. People can search certain hashtags and find your business.
However, a post with hashtags will be a bit flashier—helping to catch your viewer's attention. The best part of hashtags is that they're also customizable! Create your own spring marketing hashtags or try some from our handy list below to elevate your social media posts:
#springisnear
#springishere
#sunsoutgunsout
#sunsoutbunsout
#madeintheshade
#aprilshowersbringmayflowers
#springtime
#heatingup
#springfest
#springcleaning
#springbreak
#springfever
#tasteofspring
#aprilfools
#springshowers
#springfling
#itsaspringthing
#freshandnew
#outsideandthriving
#hoppyeaster (get Easter marketing ideas, including social posts, here!)
#luckoftheirish
#happystpatricksday
#byewinter
#hellospring
#ringinginspring
#mayflowersbringjunebugs
#sandalwithcare
#springtimeisfine
#ttylwinter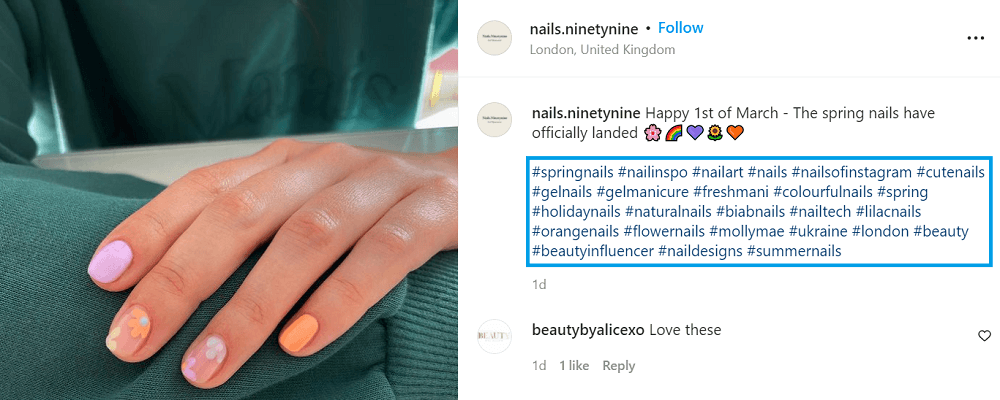 Related: Get spring Instagram captions (with templates!) to make planning your calendar a breeze.
14. Run a spring social media contest
If you want to create a social buzz, try running a social media contest or giveaway to hype your followers up about the coming season. For example, you could try asking a spring trivia question and have your followers comment back their answers for a prize.
Trying a spring social media contest or giveaway will not only attract people to interact with your posts, but the added engagement will also help you to show up in news feeds later.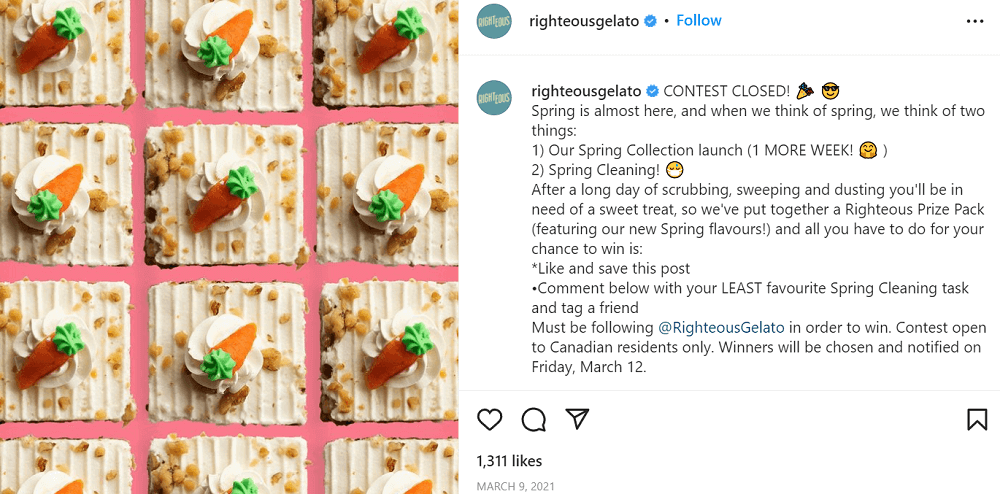 15. Leverage spring social media holidays
If you're still short on spring marketing ideas for your social media accounts, it never hurts to default to spring social media holidays to spice up your follower's feeds.
There are fun social media holidays for just about every day of the spring season. These festivities can act as inspiration for photos, videos, and more to keep your content fresh. Check out our big list of social media holidays to find ones that work for your business this spring.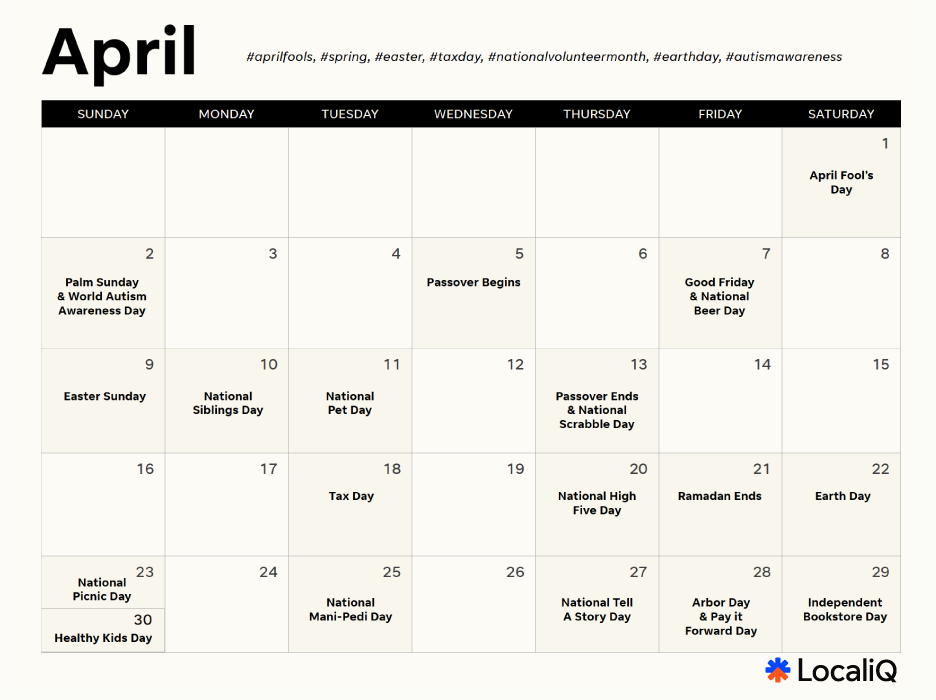 You can use our calendar templates like this one from our complete social media holiday list to plan content for spring social media holidays.
Spring promotion ideas to brighten up your online presence
Looking for even more ways to promote your business this season? We've got you covered with these last few spring marketing ideas:
16. Run a sweepstakes
If you really want to go all in when it comes to your spring marketing, you could entice your audience to enter a sweepstakes with your business. This spring marketing idea can help you increase leads for your business since you could collect entries through a short form. Try running the sweepstakes all season long and offer a grand prize to one lucky winner.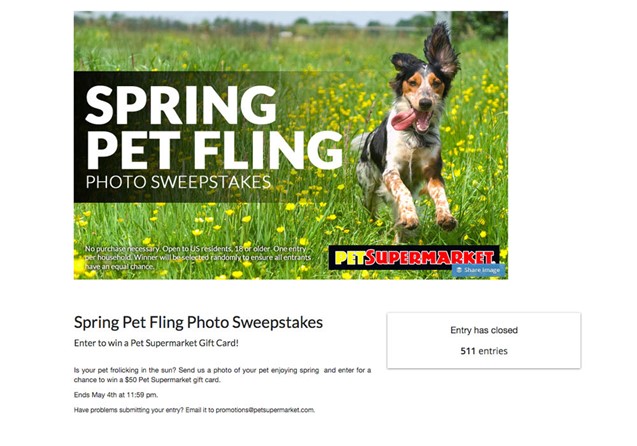 17. Set up a spring email sequence
This spring marketing idea guarantees lasting results all season since you can run multiple emails with different types of spring content. For example, you could send a promotional email to convert prospects into customers in March, a sales follow-up email once a purchase has been made in April, and one last email asking for a review in May.
Spring into success with these spring marketing ideas
With the right tools, tips, and tricks (like these spring marketing ideas above) promoting your business this season can be as easy as picking daisies from a field!
It doesn't matter which of these spring marketing ideas you try, as it's more important to keep up your small business marketing to stay on track for the rest of the year. If doing so is a challenge for you, see how our marketing solutions can help you have your best spring yet!
More spring marketing resources: