The meteorological start of summer is June 20, though many consider Memorial Day to be the unofficial kickoff of the season. No matter which way you slice it, the summer is upon us.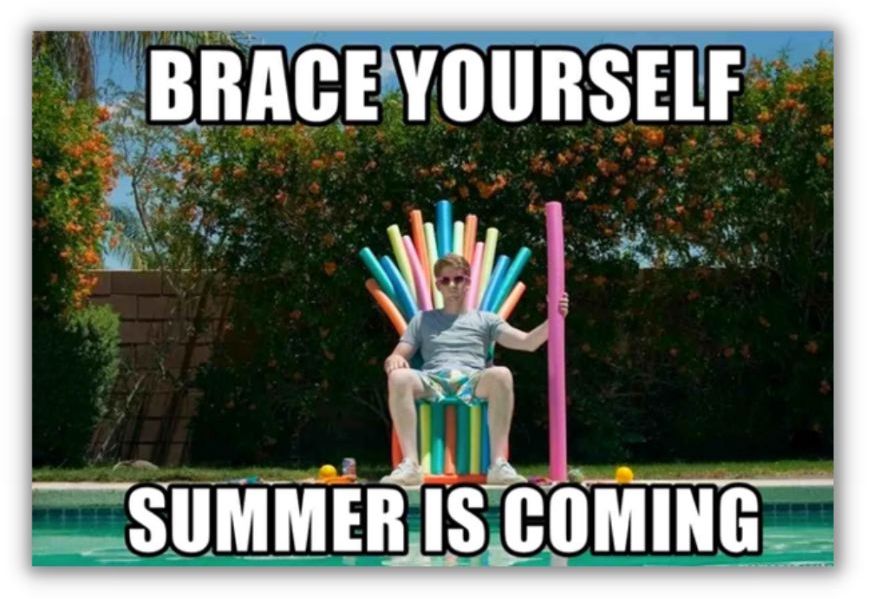 With the shift to this new season comes excitement for many. Kids get a break from school, parents arrange family vacations, and adults may enjoy shortened summer Fridays at work. And, of course, everyone loves the warmer weather, longer days, and the opportunity to partake in favorite outdoor activities.
When you own a small business, you can tap into the energy of the season to market your brand.
Creating summer slogans—whether to announce a new product, sale, or other timely offer, or simply to mix up your messaging—is one way to capitalize on the positive summer vibes in your marketing.
Let's dive into summer marketing slogans. We'll explore how you create one, plus share some suggestions for concepts and words you can use in your own marketing efforts!
Tips for creating summer marketing slogans
Use these quick tips to inform your summer marketing slogans brainstorming session.
Start with marketing strategy…
It's a lot of fun to brainstorm creative ways to advertise your business. But dreaming up and drafting your marketing messaging is actually the final step in a process that begins with strategy.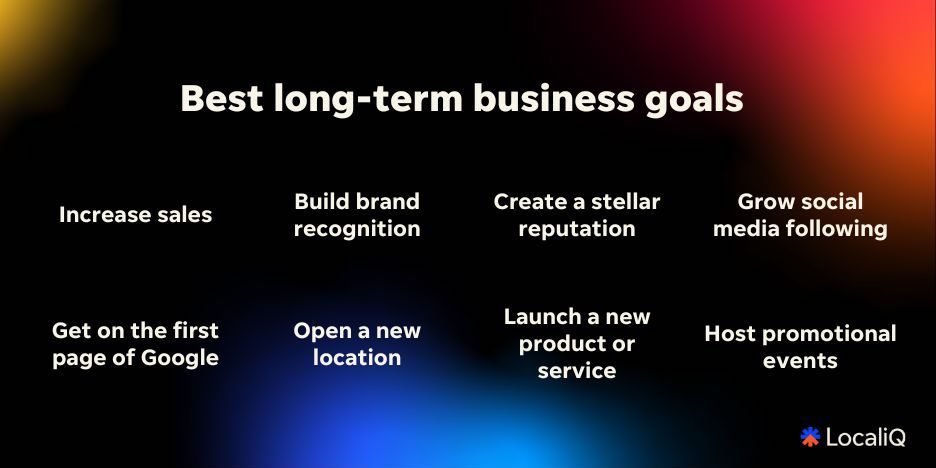 Marketing is how you get the word out about your brand and its offerings. It's essential to helping your company achieve its revenue and growth goals, and so everything you do as a part of your marketing work should be tied into your broader business objectives.
Ideally, you've created a business plan or set annual strategic objectives for your company. The most air-tight plans have established SMART goals for the business—those that are Specific, Measurable, Achievable Relevant, and Time-bound.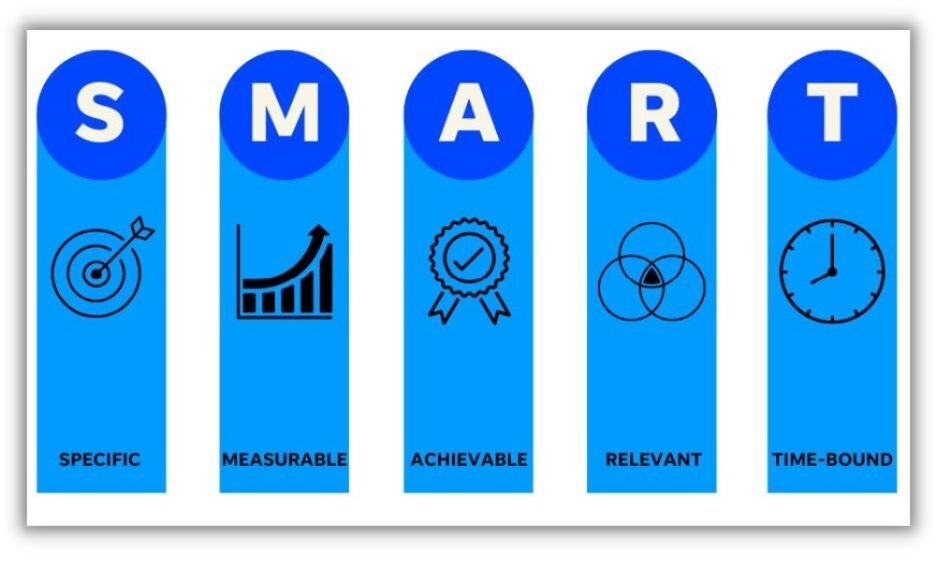 Once you've established your overall business targets, you can begin to set marketing agendas that work in service of those goals. From there, you build out a marketing plan, with each piece of your outbound and inbound marketing strategy tied directly to those high-level objectives.
Within your marketing strategy, you create campaigns, and this is where your marketing messaging lives.
…Then brainstorm summer marketing ideas
Once you've outlined the campaigns and marketing outputs you'll create in service of your big goals, the messaging ideation can begin.
If you're creating seasonal messaging, start by brainstorming themes that are associated with the time of year. Then, consider your business and ideal customer to find the seasonal angle that fits best.
For example, if your business caters to a lot of families, your summer marketing slogans might incorporate references to summer camp, family vacations, or kids' summer sports leagues. If your target audience is young women, you might reference wedding season in your summer marketing slogans.
Identify summer themes to inform your marketing slogans
One way to formulate some attention-grabbing summer marketing slogans is to build or use them based on a theme. Here are some to spark inspiration:
Summer vacation
School's out for summer
Summer camp
Road trip
Camping/glamping
Beach or lake house vacation
Campfire/s'mores
Amusement parks/water parks
Sun, sand, and warm weather
Beach day
Beach bum
Days by the lake
By the sea
Sailing or boating
Water sports (jet skis, water skis, swimming, etc.)
Summer outdoor activities
Sports (baseball, softball, backyard sports)
Picnics
Visits to the park or playground
Summer cultural activities or events
Summer movies (superheroes, big blockbusters)
"The song of the summer"
Summer/beach reads
Drive-in or outdoor movies
Barbecues
Ice cream truck
Outdoor concerts/concert season
Wedding season
Back to school
If it's still early in the season, you may also want to peruse our suggestions for spring marketing slogans for some ideas to help you in the transitional months.
Choose the right tone and get started!
After you've identified the concepts or themes that fit best with your specific marketing campaign, you can begin shaping your actual summer slogans.
The tone you choose for your summer marketing slogans will be informed by a few variables:
If you run a party planning business aimed at young professionals and your marketing messaging is inspired by a beach party bonfire, you can go pretty playful with your messaging. Puns, humor, and lots of personality will be a good fit for your brand and your audience.
On the other hand, if you run a law firm specializing in employment law for small businesses, and you choose to create some marketing messaging or slogans around the Labor Day holiday, you may adopt a more restrained or professional tone.
With the examples we've created here, we've skewed fun and irreverent, but there are ideas that can be modified to suit a business with a more subdued voice.
Summer marketing slogans (+examples)
Without further ado, let's take a closer look at some summer slogan ideas, divided by topic and industry, to help you get started in creating marketing messaging for your business!
Summer marketing slogans to promote a sale
Seasonality impacts many businesses. While an ice cream store is likely in overdrive during the warm summer months, other sectors experience a slowdown. If you're experiencing a seasonal lag, a sale can help spark renewed attention for your brand.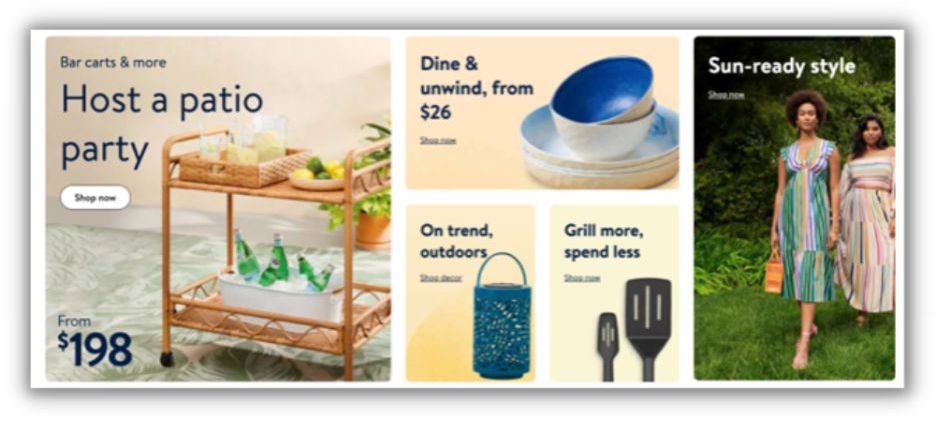 Even if you're typically busy during the summer, a sale can still be a great way to get additional customers in the door.
Here are some summer-focused slogans to help advertise your summer promotions:
Sun, sand, and sale
Sea what we've got in stock
Sun's out, sales on
Cruise into our summer sale
A whale of a deal
Slip-n-slide into our deals
Cannonball into our sale!
Summer marketing slogans for holidays and events
There are a number of summer holidays and events you can use as a jumping-off point for your summer slogans. The biggest summer holidays include:
Juneteenth
Labor Day (unofficial end of summer)
These national holidays can be incorporated into your marketing messaging no matter your industry, but some may align more readily with your particular business. A golf course or driving range, for example, will certainly want to use Father's Day as an opportunity to promote itself!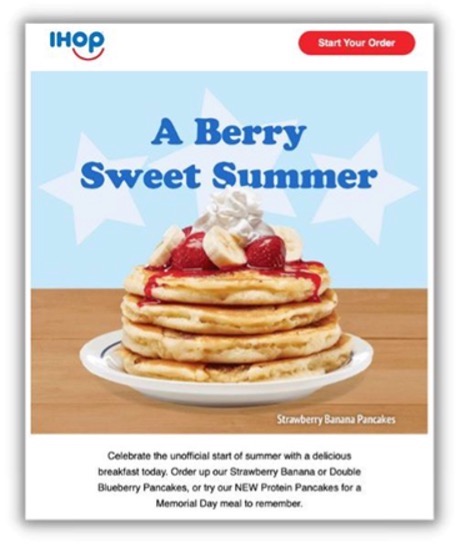 Here are some holiday-inspired summer marketing slogans you can think about for your business:
Kick off your summer in style
Shop our Father's Day gift guide
Deals for Dad in-store and online
Independence from shipping fees this July 4!
We're feelin' the fireworks with our new product
Stop by to pick up [holiday] essentials
[Holiday] must-haves, now in stock at our store
Summer marketing slogans for retailers
There's a lot of room for retailers to have fun with the summer season. No matter what flavor of retail business you own, you likely have something unique to offer your customers for summer. Clothing brands have warm-weather essentials like sunglasses and shorts. Beauty and wellness brands can advertise sunscreen and bronzer. Bookstores may wish to promote the best beach reads.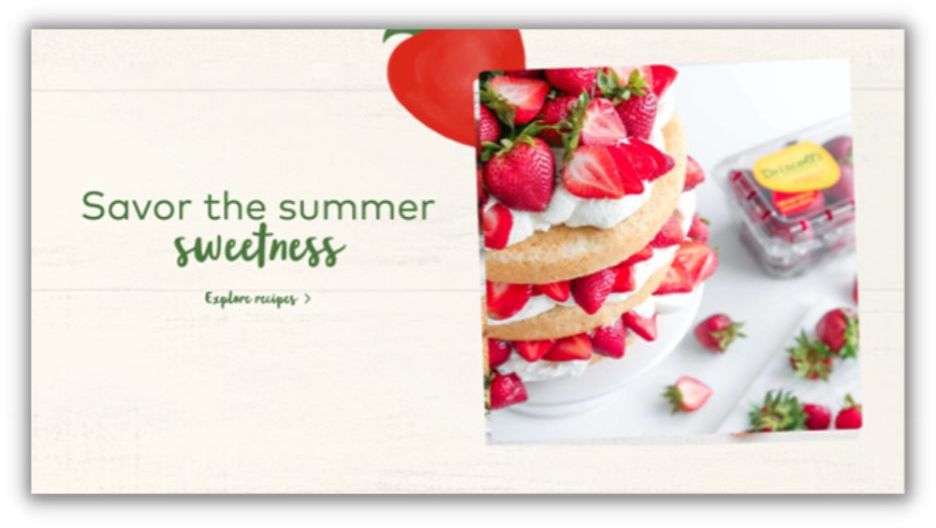 Even if your retail brand does not have an obvious tie-in to the season, you can simply tap into the positive associations most consumers have with summer. Here are some summer slogans you can use in your marketing:
Sail in to see our newest products
Want s'more [product/offering]?
Pick up the [product type] of the summer at [our store]
Knock your next [summer event] out of the park with [our related product or offering]
Life's a beach with our [product]
Stay cool with our [product or offering]
Summer marketing slogans for food and hospitality brands
Restaurants and hotels often see ebbs and flows with the seasons. During the summer, beachside resorts are bustling, while ski chalets are sleepy.
No matter where you fall on the spectrum, your hospitality brand can tap into the season and get customers thinking about you during the warmer months. These summer slogans can get you started:
Burgers, beer, and buddies at [our location]
Hot new recipes, same cool vibes at [our restaurant]
Spice up your summer with [new menu offering]
Catch our seafood specials
Soak up the sun on our patio
Hot weather, cold brews — join us!
I scream, you scream for ice cream at [our restaurant]
Marketing slogans for the end of summer
The end of summer is a bittersweet time. While the fall season has its own charms, we all feel a little sadness as the days grow shorter and those first cool evenings remind us that winter will soon return.
It's also a busy transitional period for many. Your audience may be trying to cram in one last summer trip, preparing kids for back to school, or gearing up for the start of Q4 at the office.
Depending on the role your business plays in their lives, you may be able to create end-of-summer marketing messaging that helps calm some of the anxiety around this frenzied time of year. Here are some marketing slogans that speak to that end-of-summer feeling:
One last hurrah: Shop our end-of-season event
Grab 'em before they're gone: End-of-season deals
There's still time to soak up some deals!
It's the bottom of the ninth for summer
Fall into our end-of-summer sale
Head back to school in style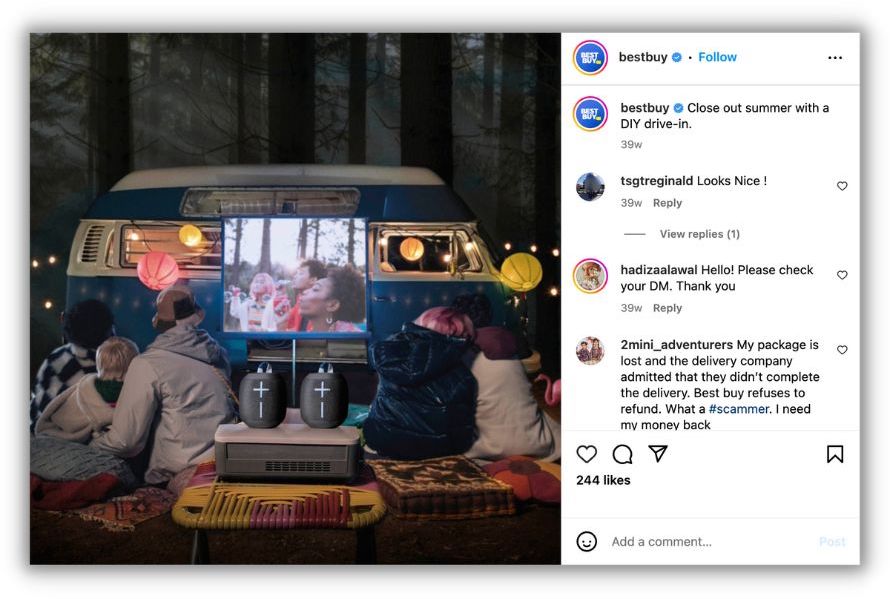 Create summer marketing slogans that will make a splash
As we all look forward to the summer, take some time now to think about how you can infuse your marketing campaigns with some seasonal flair. If summer is a slower period for your business, take some time to enjoy the sun, then get a head-start on your fall marketing campaigns!