Chapter 1
Hello, and welcome to your LOCALiQ Marketing Lab course on local SEO! If you're here, it means you want to learn more about local SEO, like:
What local SEO is.
How local SEO can help your business.
Tips for successful local SEO.
Getting started with local SEO.
How to measure the effectiveness of your local SEO.
We hope that this course will help you feel confident in your local marketing – especially local search engine optimization, or SEO.
With that, let's start learning!
Chapter 2
Years ago, when people wanted to find a particular product, service, or business in their area, they would go to the Yellow Pages. Today, people have tossed aside those clunky books and turned to online searches — Yelp, Bing, Angie's List, and, most commonly, Google and Google Maps.
Whether they're looking for a restaurant, flower shop, or tattoo parlor, consumers want to be able to quickly find what they need, nearby. Google is revolutionizing search in that people are increasingly able to get what they're searching for directly from the search engine results page (SERP), without even having to click through to a website.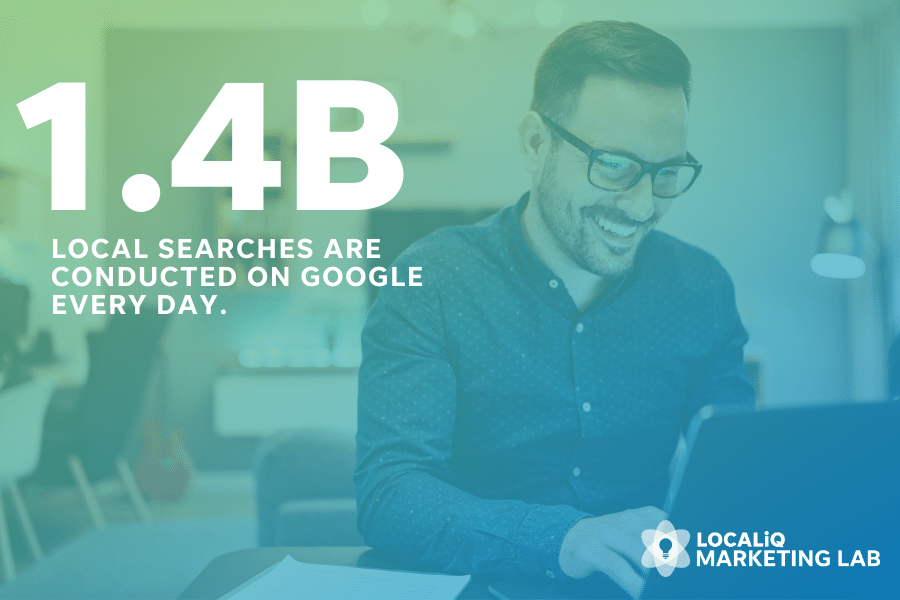 That being said, if you want to improve your online visibility and ranking on Google, you need to align your website and local listings with Google's ways.
The term for this is local SEO.
Local SEO refers to the various tactics that will get your business website and listings to show up for location-based searches and also in the local results for broader searches (such as Google's 3-Pack).
Why Is the "Local" in Local SEO Important?
Wait, a sec. Before we go any further, let's clear a little something up: local SEO is a variation of SEO.
Regular non-local SEO is the type of SEO you're probably most used to hearing about. It includes optimizing your website both in the backend and in your content for specific keywords and topics your most likely customer would search for you with. It also has to do with your site structure, load time, and mobile-friendliness.
Local SEO builds on your SEO by optimizing content, your website, and offsite ranking factors like your local listings for your location so your business shows up in local searches.
And before you ask, yes, you need both to be successful!
Why? Because you want your business to show in search results no matter the intent of searchers. With local SEO, you're increasing your chances of appearing for searches with local intent. And with regular SEO, you're increasing your chances of appearing for searches specific to your products and services.
So, by employing both strategies, you're able to cover a wider variety of searches and ensure your business has a higher chance of appearing in search results related to your business. Additionally, without a solid SEO foundation, it's difficult for your local SEO strategy to be successful.
Chapter 3
Now that you have an understanding of what local SEO is, you're probably wondering the specifics on how it can help your business.
Let me explain. Here are some ways local SEO can help your business.
Local SEO Improves Visibility
People rely on search engines to get answers to questions, learn more about products and services, and find and compare businesses. And, this isn't just limited to new and potential customers. Existing customers are more likely to search for your business on a search engine than they are to type your URL into the address bar.
At the very least, don't you want to make sure they can find you when they're looking for you?
Local SEO Increases Website Traffic
The more your business ranks on search engines for local searches, the more visitors you'll get to your website. And organic traffic (meaning traffic that comes from search engines) can be very valuable. In fact, more than half of all web traffic comes from organic search.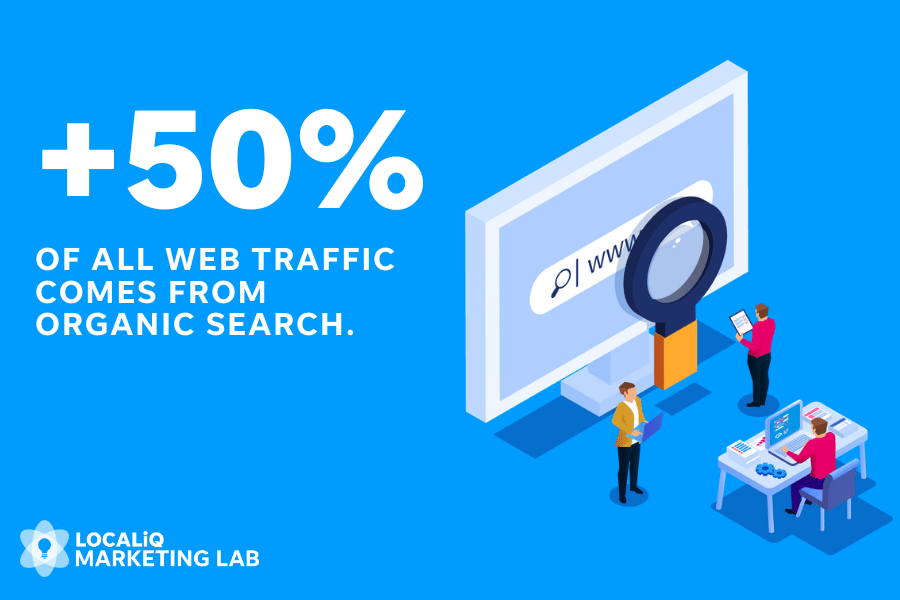 Local SEO Generates Qualified Local Leads
When your local SEO is successful, your website will show up for local customers actively looking for your products and services. That can't be beaten!
That means that the people who are visiting your site from search engines are already interested in what you have to offer and are more likely to convert from a lead into a customer.
Local SEO Is Basically Free Advertising
Local SEO can increase awareness for your business with customers in your area. Even if a searcher doesn't click on your website from local search results right away, you're not losing anything – you're not paying for an impression, and you're not even paying for a click when they eventually do click your site. It's free advertising on Google and beyond!
Local SEO Ultimately Leads to More Clients
Improving your local SEO allows your business to get found online by potential customers in your area, which increases qualified traffic to your website and to your store. The more qualified traffic you're getting, the more leads you can convert into customers.
In addition, Google search results nowadays also enable consumers to engage with businesses directly from the results pages, making engagement and conversion even more seamless.
Local SEO Increases the Effectiveness of Your Local Marketing
This requires its own section. Let's go there now.
Chapter 4
If you've completed our local marketing course, then you know that consumers need to see a brand 7-10 times before deciding to do business with them. Local SEO is a very visible place for local customers to see your brand's information.
Also, let's talk for a minute about the landscape of the first page of Google.
When you conduct a local search, your results probably look a little something like this: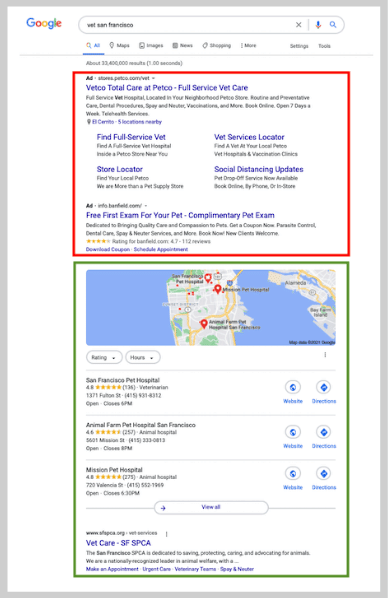 Paid search results at the top – that's from PPC, or pay per click, which we cover in detail in this course.
Then, typically you'll see the Google Map Pack, or the three Google My Business results that take you to Google Maps.
Then, finally, you see organic search results. This is where your website would rank with a great local SEO strategy.
So, we know that the majority of searchers don't click on the PPC ads – but, that's one place they're seeing your brand's information.
Then, they might see your business listed in the Google Map Pack.
Then! They might see your business listed in organic search results. That's already three places in one search where a customer could see information about your business.
And, that's just PPC, local listings, and SEO.
Now, what about other marketing strategies? Well, if you're running local display advertising, a person might see your ad and conduct a search for your business. If you're nowhere to be found, then that's not a great sign. Same with other types of local marketing – you want to be visible when a consumer is actively searching for you, your products, or your services in your area.
Now that we all agree that local SEO is great and you need it, let's talk about some tips to make it a success.
Congratulations, Local Marketing Expert!
You made it to the end of our local marketing course, good for you! Do you feel like you learned something? I hope so.